Photo Gallery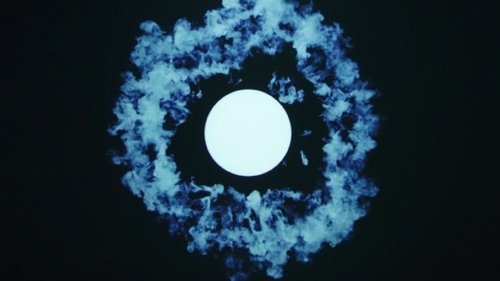 Une groupe supra vibrant à découvrir. Nigel ta musique est joyeux joyau qui illumine mon coeur ✨😃✨ @nigelstanford your music is joyful gem that lights my heart ❤️ ❤️❤️ #SolarEchoes #NigelStandord #Fire #Vibration #Sound #Frequencies #Effect #Natural #thunderbolt #love #heart #light #element #vibes #univers #amazing #whouaa !!! #Cymatics #TimeScapes Good Vibes Guys !
Entropy (n) - broadly: the degree of disorder or uncertainty in a system; a measure of the unavailable energy in a closed thermodynamic system that is also usually considered to be a measure of the system's disorder, that is a property of the system's state, and that varies directly with any reversible change in heat in the system and inversely with the temperature of the system -Merriam-webster #solarechoes #entropy #nigelstanford #sciencexmusic
Inspired by this amazing video that I've watched countless times and never get tired of: 'Cymatics: Science vs Music - Nigel Stanford' 💜🎵https://youtu.be/Q3oItpVa9fs 🎵💜#soundwaves #soundpatterns #music #voidamplifiers #cymatics #scienceexperiment #sciencevsmusic #nigelstanford #electronicmusic
In #scifi, we often accept the idea of a common language. When #writing the #StarLegation #visualnovel, this became a challenge due to time context: the #aliens are just beginning to interact. Find out this week how #language was used to embellish the #story. #amwriting #vndev #rpg https://www.StarLegation.com
I had to!!!! I had to get it!!! 😂❤️ #SolarEchoes @nigelstanford #epic #cymatics #music
NIGEL STANFORD'S AUTOMATICA: #nigelstanford #automatica #cymatics #timescapes #andyrobot #kukarobots #kuka #electronica #automation #industry40 #industrialrobotics #artificialintelligence #chladnitemplate #rubenscube #programming There is a magic that happens when scientific principles and high technology are applied to the creation of music. Of all living musicians, perhaps none is better known for the exploration of the intersection between music and technology than Nigel Stanford. His use of the principles of the scientific field of Cymatics to manipulate water, fire and lightning into intricate living patterns using only sound waves – best exemplified by his music video of the same name – garnered over 15 million views on YouTube and countless other interactions and discussion online. In fact, the exploration of how human creativity can be enhanced in completely novel ways with technology is what has defined Stanford's career as a musician in the digital Age. And for the past 3 years Stanford has been at it again, this time using Kuka robots as the medium through which he explores technological creativity – culminating in the tour de force video for the title track from his new album Automatica – featuring robots playing instruments, and ultimately destroying them, in a musical parable for the digital age. Credits: https://www.kuka.com/en-de/press/news/2017/09/nigel-stanford-automatica https://youtu.be/bAdqazixuRY
SCIENCE VS MUSIC-1 The music video shows experimentation with the effect of cymatic frequencies on matter and the kinds of patterns "experiments in the music video are all real" #NigelStanford #Cymatics #SolarEchoes
😎 #cymatics #nigelstanford #order #mind #intense
#nigelstanford #electro #electronic #electronicmusic #wellington #newzealand #mortalcombat #cymatics Only just got around to appreciating you, Nigel.. I'm sorry it took a while
Ugh I can't wait to listen to this but I don't want to listen until I have time to dedicate to it on a hifi system #nigelstanford #ambient #trance #2014 @nigelstanford
Utterly mesmerising!!! Both sound and video!!!! Gave me goosebumps. #cymatics #nigelstanford #johnstanford #music #science #musicandscience #video #goosebumps #sonos #soundplate
#running #run #runner #runtoeat #runitfast #runaddicts #runnershoutouts #beardedrunner #nikeplusrunning #nike #nikeplus #hatetreadmills is a great album to run too.
Last night we played #ttrpg @solarechoesrpg remotely using #vorpalboard live on #twitch! Everyone had a blast and I really enjoyed GMing a game for the first time. Check out these folks on DriveThruRPG and if you wish you could play this way, check us out on #kickstarter. Link in bio. #boardgamegeek #tabletopgames #iloveboardgames #boardgameaddict #rpg #dnd #crowdfunding #Kickstarter #games #boardgamesofinstagram #dice
Go watch this video #NigelStanford #cymatics #solarechoes
Now listening to by #nigelstanford. Amazing combination of technology and music. I have been inspired. #myalbums #musicfreak #soundfreak #electronique
@nigelstanford : Cymatics cover by me ❤️😍😜✌🏼️ خیلی هارمونیای خوبی داره 😍👍 . . . . . . . #cymatics #musician #cover #15secondcover #flstudio #flstudio12 #edm #edmlifestyle #electronicmusic #nigelstanford #electronicart #dj #pruducer #اف_ال_استودیو #لانچ_پد #launchpad #novation #launchpads
Artist pick of the day: @nigelstanford #SolarEchoes and #Automatica have made my day a whole lot more enjoyable. For me, when it comes down to electronic/ambient music, I always think of this sort of thing. Using science and frequencies to create a different way of making music. Some of the music on each album is very much on the way to becoming a gaming soundtrack of some sort. I really enjoy listening to and sometimes watching the music videos that are created for Stanfords music. So easy to listen to and very relaxing #sonymusicentertainment #JohnStanfordMusic #electronic #ambience #relaxing #soothing #experimental
#graphicdesign #conseptualart #typography #digitalart #digitalimaging #cover #coveralbum #albumgraphics #artwork #myartwork #music #musician #musicalbum #newage #nigelstanford #nigelstanfordcover #freakingthesilent
Something to play when u just want to chill #nigelstanford #album
Inspiring and potent start to #2016 🎶⚡️ In the studio with @mayafiennes #dannycockemusic @marsupial78 and by #nigelstandord blasting 🌟⚡️🌟#cymatics #nigelstanfordcymatics #sciencevsmusic #losangeles #recordingstudio #mayafiennes #thatswhatsup #music 🎶💜🎶
My favourite album 😍 #SolarEchoes #NigelStanford
Nigel Stanford's album, "Solar Echoes" has been one of my favourite soundtracks to listen to for the past few years. This is one of my favourite moments from the album and I just had to play along with some drums to this part. If you enjoy a beautiful balance of electronic, orchestral, beats, piano/guitar melodies, and simple yet fantastic (sometimes unexpected) chord progressions, then I highly recommend this album. Very good for the soul~ ⠀⠀⠀⠀⠀⠀⠀⠀⠀ Dark Sun ~ Solar Echoes 🥁🎶 ⠀⠀⠀⠀⠀⠀⠀⠀⠀ #nigelstanford #darksun #drums #drum #cover #drumcover #electronic #electronicmusic #orchestral #strings #beats #piano #guitar #melodies #epic #music #instadrums #instacover #instamusic #inspiration #album #instadrum #amateur #amateurdrummer #bass
#currentmood #entropy #NigelStanford #SolarEchoes #music #spotify #VK #ClubShred #Playlist #fitfam #fitspo #fam #great #anytime #GetSome #forza
Newest music purchase. @nigelstanford #ambient