Photo Gallery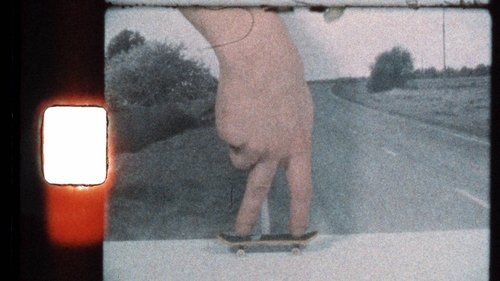 Yes, they're concentrating all their attention on Metaluna. Those flashes of light... they're meteors... hundreds of them! Intense heat is turning Metaluna into a radioactive sun. Temperature must be... thousands of degrees by now. A lifeless planet. And yet... yet still serving a useful purpose, I hope. Yes, a sun. Warming the surface of some other world. Giving light to those who may need it. Now, into the converter tubes! Coming Soon!! Drop 3 by @timbaronart . . . . . #repost #deathbox #thankyouskateboarding #skater #skateboarding #skateboard #skate #skatecrunch #skatelife #skater #skateshop #skatepark #deathlens #stackinclips #skatefam #skategram #skateclipsdaily #shootfilm #screenprint #screenprinting #theoldguard #texasisthereason
You must suffer me to go my own dark way... The Next Chapter in Horror is coming soon. From the mind of a 12yr old and the hands of @timbaronart come Baron Drop 3 Coming soon to Pops, Shapes, Fabric, Stickers, and more. Coming this summer to Pops, Shapes, Fabric, Stickers, and more. . . . . . #repost #deathbox #thankyouskateboarding #skater #skateboarding #skateboard #skate #skatecrunch #skatelife #skater #skateshop #skatepark #deathlens #stackinclips #skatefam #skategram #skateclipsdaily #shootfilm #screenprint #screenprinting #theoldguard #texasisthereason
Summer is here and the Wolfpack is hitting the streets! If you see @dickchany and @daxlauterbach out there with their VX give them a fistbump! @super8skates @frankspoolservice available at Both @thepointskateshop and @guapo_skateshop stop in and check them both out! . . . . . #repost #deathbox #thankyouskateboarding #skater #skateboarding #skateboard #skate #skatecrunch #skatelife #skater #skateshop #skatepark #deathlens #stackinclips #skatefam #skategram #skateclipsdaily #shootfilm #screenprint #screenprinting #theoldguard #texasisthereason
Yeah, it's runs in the family! @nikesb Just like Shogo . . . . . #repost #deathbox #thankyouskateboarding #skater #skateboarding #skateboard #skate #skatecrunch #skatelife #skater #skateshop #skatepark #deathlens #stackinclips #skatefam #skategram #skateclipsdaily #shootfilm #screenprint #screenprinting #theoldguard #texasisthereason
21 June . . . Happy go skateboarding day 2019 🌴🌴🏂🏂🇮🇩🇮🇩 #repost #deathbox #thankyouskateboarding #skatecrunch #skatelife #skater #skateshop #skatepark #deathlens #stackinclips #skatefam #skategram #skateclipsdaily #shootfilm #screenprint #screenprinting #theoldguard #texasisthereason #goskateday2019 #Repost #skateboading Edit by 🎥 @h.gallangtokhe
#Repost @super8skates with @download_repost ・・・ You must suffer me to go my own dark way... The Next Chapter in Horror is coming soon. From the mind of a 12yr old and the hands of @timbaronart come Baron Drop 3 Coming soon to Pops, Shapes, Fabric, Stickers, and more. Coming this summer to Pops, Shapes, Fabric, Stickers, and more. . . . . . #repost #deathbox #thankyouskateboarding #skater #skateboarding #skateboard #skate #skatecrunch #skatelife #skater #skateshop #skatepark #deathlens #stackinclips #skatefam #skategram #skateclipsdaily #shootfilm #screenprint #screenprinting #theoldguard #texasisthereason
Always Lurking!! Brian Reed aka @lurkenstein finding a spare minute during his hectic days of tattooing at #riseagaintattoo Check out the original graphic that started it all! We only made 8 of those shaped decks and I thought they are all gone! Stokes me to see that it is still being rode hard! Our favorites by @lurkenstein are available now at @thepointskateshop in Deep Ellum and Fairview Texas complete with our famous swag bags stuffed with each deck! The Franks Pool Service Fade, The Franks Pool Service Pool Cue, The Glowing Monster Mash, And Super 8 minis all available now at the most kickass shop in Dallas since the days of Skatetime and Bucketheads!
The lazy days of summertime are already here in #dfw It's time to get out the @kodak 50d carts because my favorite time to shoot of the year is here! @j.phar @sodabpopppin @dickchany 🎥 @benderelgrande 🎶 Tres Carnales by @benderelgrande 🎸 @benderelgrande Throwing the stoke at the end @benderelgrande
She's Alive, She's Alive!! Elsa by @timbaronart Elsa shirts are in the works @thecatpalace discharge print on premium threads. If you need T-Shirts, Stickers, Hats, Decks, or Posters hit up Jesse and @mrs_cat_palace to make your dreams come to reality! #Repost @thecatpalace ・・・ Exact order of print for the new 6 color discharge print for @super8skates #screenprinting #screenprinted #photoshop
We get so stoked when we see these packages opened! Even more stoked when we see them being used! Thanks for the stoke Charles! @chippyo @lurkenstein @thecatpalace #repost #deathbox #thankyouskateboarding #skater #skateboarding #skateboard #skate #skatecrunch #skatelife #skater #skateshop #skatepark #deathlens #stackinclips #skatefam #skategram #skateclipsdaily #shootfilm #screenprint #screenprinting #theoldguard #texasisthereason
Team Manager and Team Rider @benderelgrande has been working on this line since 1988. #tastytreats from 🎥The Great @unsolicitedslappys #skateforfun #shutupandskate #txskateboarding @super8skates @thepointskateshop Dial in your lines for @thepointskateshop 3rd annual Poker Run, sponsored by @super8skates $500 cash prize. Challenges and more to be revealed soon! Stay tuned to this page for more information leading up to Go Skate Day!!
A Super8 Short with @ryancortesperez @kodak_shootfilm @kodak #kodakmotionpicturefilm #kodak #super8film #super8 #film #analog #super8camera #spectrafilmandvideo #celluloid #skate #skateboarding #hillbombing #juneau #alaska #juneaualaska #santacruzskateboards #streetskate #lightleaks #sprockets #canon814 #filmcommunity #filmphotographic #ektachrome #expiredfilm #madewithkodak
The Next Chapter in Horror is coming soon. Prepare yourself for Drop 3 by @timbaronart Coming Soon.. . . . . . #shootfilm #screenprint #screenprinting #theoldguard #texasisthereason
@daxlauterbach is always out there hitting some tasty lines! Come give him a big high five at @thepointskateshop on his last day! @daxlauterbach @dickchany @bmonkey01 @thepointskateshop @refusewheels
Tomorrow is Go Skateboarding Day! Where are you going to be??? The Point Skateshop and Super 8 Skates have a full day lined up, culminating in a poker game at the Point's Deep Ellum location tomorrow night! The Geezers will be streaming from 1-2 at the Frisco skatepark tomorrow - hope to see you all there! @super8skates @thepointskateshop Posted @withrepost • @super8skates The One With The God Like Steez is warming up his lines getting ready for The 3rd Annual @thepointskateshop Go Skate Day Poker Run sponsored by @super8skates Frisco is stop 3 and we will be caravanning from spot to spot this year! 9:00-10:30 Lewisville 11-12:30 Plano 1:00-2:30 Frisco 3:00-4:30 McKinney 5:00-6:30 Allen 7:30 The Point Deep Ellum $500 Cash is on the line!! . . . . . #repost #deathbox #thankyouskateboarding #skatecrunch #skatelife #skater #skateshop #skatepark #deathlens #stackinclips #skatefam #skategram #skateclipsdaily #shootfilm #screenprint #screenprinting #theoldguard #texasisthereason #goskateday2019
Team Manager for @frankspoolservice and @super8skates @benderelgrande has been hitting the same curbs since 1986! Tasty Treat from 🎥The Great @unsolicitedslappys #skateforfun #shutupandskate #txskateboarding @super8skates @thepointskateshop Dial in your lines for @thepointskateshop 3rd annual Poker Run, sponsored by @super8skates $500 cash prize. Challenges and more to be revealed soon! Stay tuned to this page for more information leading up to Go Skate Day!! . . . . . #repost #deathbox #thankyouskateboarding #skater #skateboarding #skateboard #skate #skatecrunch #skatelife #skater #skateshop #skatepark #deathlens #stackinclips #skatefam #skategram #skateclipsdaily #shootfilm #screenprint #screenprinting #theoldguard #texasisthereason
Happy Birthday to Will Cortez!! @willcortez9 @demonseedskateboards @4dwn @super8skates @forthelovefamily #willkills #demonseedskateboards #4dwn #sk8dfw #fourevaclothingcompany #cityskateproject #FTLfamily #guaposkateboards #handsomeskateboards #mostpleasant #metrogrammed #thrashermagazine #transworldskateboarding #lowcardmagazine #super8skate #dentonskatesupply #thepointskateshop #shredderz #ptgeneralstore #allianceskatepark #indexskateboarding
The locations for the Go Skateboarding Day Poker Tournament, presented by the Point Skate Shop and Super 8 Skates! Posted @withrepost • @super8skates 3 more days left til @thepointskateshop 3rd Annual #goskateday2019 Poker Run sponsored by @super8skates I'm calling out the following crews to get their lines ready! The #Droogs @dylanrobinett @misterjaxsin @mageofthewoodenplank #foureva @picante_papi @killyourpegasus @drewdorbritz @fourevaclothingco @foxworth_mitch #ParallelCrew @paralleluniverseskateco @tube.sock.shaker #PaleHorseCrew @rulethewastelands @texasbastard @sodabpopppin @baileythebullet @chagnarly @livefastdierad #Super8skates @benderelgrande @e__ochoa @b_rowning007 @daxlauterbach @dickchany Tag your crew with #crewname and I will add your crew! $500 is on the line! It's time to represent! . . . . . #repost #deathbox #thankyouskateboarding #skater #skateboarding #skateboard #skate #skatecrunch #skatelife #skater #skateshop #skatepark #deathlens #stackinclips #skatefam #skategram #skateclipsdaily #shootfilm #screenprint #screenprinting #theoldguard #texasisthereason
This Friday - June 21st - Go Skateboarding Day! Skate Poker presented by Super 8 and the Point Skate Shop! Posted @withrepost • @super8skates 3 more days left til @thepointskateshop 3rd Annual #goskateday2019 Poker Run sponsored by @super8skates I'm calling out the following crews to get their lines ready! The #Droogs @dylanrobinett @misterjaxsin @mageofthewoodenplank #foureva @picante_papi @killyourpegasus @drewdorbritz @fourevaclothingco @foxworth_mitch #ParallelCrew @paralleluniverseskateco @tube.sock.shaker #PaleHorseCrew @rulethewastelands @texasbastard @sodabpopppin @baileythebullet @chagnarly @livefastdierad #Super8skates @benderelgrande @e__ochoa @b_rowning007 @daxlauterbach @dickchany Tag your crew with #crewname and I will add your crew! $500 is on the line! It's time to represent! . . . . . #repost #deathbox #thankyouskateboarding #skater #skateboarding #skateboard #skate #skatecrunch #skatelife #skater #skateshop #skatepark #deathlens #stackinclips #skatefam #skategram #skateclipsdaily #shootfilm #screenprint #screenprinting #theoldguard #texasisthereason
Effortless Style from Chad Reasor on this tasty #nopushlines shot by Justino Rodriguez. I wish someone could of been a fly on the wall when I was doing this back and forth dance explaining this line to our waiter this afternoon. @chadreasor_ @super8skates - @higuyhoost @higuyzskateboards - @jordantexalona #texalona - @nopushlines - #Repost @chadreasor_ ・・・ 🌞 @higuyhoost 🤳🏼 @super8skates #super8 #texalona #skateboarding . . . . #repost #deathbox #thankyouskateboarding #skater #skateboarding #skateboard #skate #skatecrunch #skatelife #skater #skateshop #skatepark #deathlens #stackinclips #skatefam #skategram #skateclipsdaily #shootfilm #screenprint #screenprinting #theoldguard #texasisthereason
We didn't come here to fight monsters, we're not equiped for it. The Next Chapter in Horror is coming soon. From the mind of a 12yr old and the hands of @timbaronart come Baron Drop 3 Coming this summer to Pops, Shapes, Fabric, Stickers, and more. . . . . . #repost #deathbox #thankyouskateboarding #skater #skateboarding #skateboard #skate #skatecrunch #skatelife #skater #skateshop #skatepark #deathlens #stackinclips #skatefam #skategram #skateclipsdaily #shootfilm #screenprint #screenprinting #theoldguard #texasisthereason