Photo Gallery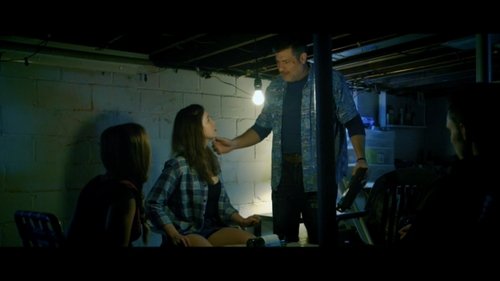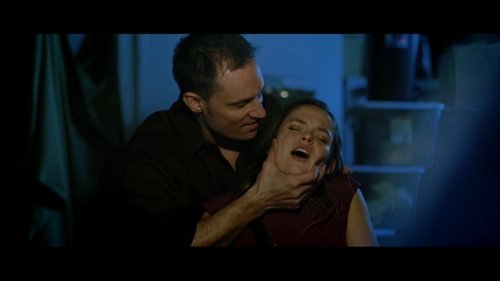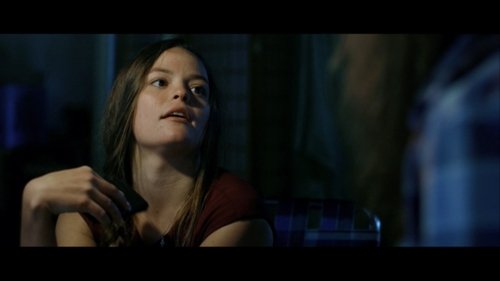 Happy Burns Day! If you don't know about this Scottish tradition, look it up and have a bash at a proper Burns supper to celebrate Scotland's national bard. It'll be a hoot. . During the evening you can read some of Robert (Rabbie) Burns' own poetry or even some from "Robot Burns," a brilliantly named AI poem generator created by Perry Gibson. . Pick up a copy of the collection at robotburns.com. All proceeds go to The Samaritans. . . . . . . . . . . #burnsday #burnsnight #burnsday2020 #burnsnight2020 #robertburns #robbieburns #rabbieburns #ai #aiforgood #artificialintelligence #poetry #poems #poemgenerator #aipoetry #aipoems #aipoet #burnspoetry #catrionacampbell #samaritans #robotburns #scotland #nationalbard #aipoemgenerator
Baysgarth House, the ancestral home of the Nelthorpes, taken from the Chad Varah memorial garden, situated in Barton upon Humber. #baysgarthhouse #bartonuponhumber #nelthorpe #chadvarah #baysgarth #georgestubbs #northlincolnshire #seventeenthcentury
BREW MONDAY - @samaritanscharity , couldn't be more ideal! Thank you for your work x #brewmonday #samaritans #selfcare #happyheart #wintersun #nationaltrustmember #scotneycastle #toddlertravels #bluemonday
. 💙 Today is #BlueMonday, the third Monday in January, which is supposed to be the most depressing day of the year.Whilst many find January a difficult month with the dark days, chilly weather and post-Christmas gloom and financial pressures, mental health charities point out that depression is not limited to one day a year and last year @samaritanscharity, who work to prevent suicide, rebranded Blue Monday to #BrewMonday to encourage everyone to reach out to people. . 💙 The charity is encouraging people to have a Brew Monday any Monday this January or February, whether it be at work or in the community, and fundraising packs are available from the Samaritans website. Or you can text Brew5 to 70507to give £5, which is all it costs for Samaritans to be able to answer a call for help from someone struggling to cope with big, difficult feelings, who may feel so alone. . 💙 So here is my #JanuaryBluesStack in support of all those suffering with depression or other mental health issues. I will be having a cuppa, donating to #TheSamaritans and remembering my brother in law who sadly took his own life in January 1984. . 💙 I have enjoyed seeing other people's #bluebookstacks on here and understand that the #JanuaryBluesStack hashtag originated from the feed of @head_in_the_pages. I also noticed that Jo, @thelittleliterarysociety also posted a wonderful #Sundayshelfie yesterday of books that tackle mental health and emotional wellbeing and resilience for children.
The third Monday of January has been labelled 'Blue Monday' due to a combination of post-Christmas blues, cold dark nights and the arrival of unpaid credit card bills. 'Brew Monday', launched by the Samaritans, is an opportunity to get people together over a cuppa, connecting with people and good conversation helps to make us feel better and manage life's ups and downs. By taking part, you give people having a tough time somewhere to turn when they need to talk. So there's no better time to stick the kettle on.... #coaching #mindsetcoach #hayleyjamescoaching #dowhatyoulove #bluemonday #brewmonday #stickthekettleon #daffodilsmakemehappy #itsgoodtotalk
Yoga for a good cause! Join me, @the_northernyogi @dannyfionayoga and @sunshineyogawithlaura on Sunday 7th April @hotyoganic to raise money for @samaritanscharity I'm so excited to be teaching a beautiful unwind and yin class with sound healing by Tony 💕 Hop on over to the FB event to see all the classes on offer or DM me for more info! Please come along if you can. Let's raise money to help this wonderful charity and help people have someone to talk to when they most need it! Let's make a change!!
Remember folks, it's just one day. Don't worry if the turkey is burnt, the kids don't like their presents, the family argues, you're working, you're on your own today, you're missing someone .... it is just one day and assuming you'll be awake for 16 hours from 7am, over a 5th of it has already gone. Try and make the most of whatever situation you are in and take the pressure off yourself! If it all does feel too much or not enough, please call @samaritanscharity ❤👣 #christmaspressure #aloneatchristmas #workingchristmas #toomuchpressure #Christmas #Samaritans
We love @samaritanscharity antidote to #bluemonday – celebrate #brewmonday instead! Taking time out to catch up with colleagues over a warming brew. It's good to talk ☕️ 💚 #mentalhealth #tea #coffee #brew #cuppa #work #team  #mentalhealthawareness #samaritans #support #mentalhealthmatters  #brewmonday
To purchase copies from amazon.com click link in bio. Inbox if you need the link to your country. **All book royalties go directly to @samaritanscharity 💛 Thank you for your support #support #samaritans #mentalhealthawareness #thingsgetbetter #thinkhappythoughts #depression #disowned #rebel #psychosisawareness #bipolar #abuse #mentalabuse #stopbullying #brave #strength #persistence #ocdproblems #lovedones #gratitude #takeaction #thingscanonlygetbetter #positivevibes #youarenotalone #youcanmakeadifference #happy #lovelife . . . . . . . . . . . .
Don't get lost in your isolation • do not believe that no-one understands • there are others that have walked the same journey • today reach out • speak to someone • search for someone • make a connection • you are not alone #dumpthetroll #cyberbullying #notalone #childline #nspcc #instants #antibullyingalliance
When we think of Christmas, so many things spring to mind, not necessarily the same words for all of us. This time of year can be full of anxiety, stress and panic as we get ready for the festivities. As we try to get everything ready for one day, make everything perfect and fit everything in, see everyone and achieve what feels like the impossible, we can feel inadequate, overwhelmed and are allowed to feel what we feel. Try to remember that the "Instagram filter" others show is not real life, it's just what they want you to see. We may be missing loved ones, stretching the budget, already feeling low and anxious before December hits, or this time of year brings on or increases your anxiety or stress. Please try to remember to breathe. 3 slow deep breaths will help you to stay calm in the midst of the chaos and remind your brain that all is ok. If you need to talk to someone over the Christmas period the Samaritans are open any time, any day just call 116 123 from any phone. This number is free to call from both landlines and mobiles, including pay-as-you-go mobiles. You do not need to have any credit or call allowance on your plan to call 116 123. And remember, it is ok not to be ok, it is ok to ask for help, and it's ok not to be perfect. It is just one day. Jen XXX #christmas #breathe #itsokaytoaskforhelp #itsoknottobeok #justoneday #mentalhealthforall #mentalwellbeing #anxietyrelief #3deepbreathes
My Dad sent me this today of my Granny, myself, my sis & bro. This was 15 years ago so I was only 19! Every Christmas Eve my Granny would come over for tea, always in her best woolen jumper or cardigan, jewellery on and make up done. We then headed to The Rep in Dundee to watch the Christmas Eve pantomime and Santa arrived on stage at the end and chucked sweeties in to the crowd. I never realised what an emotional person I actually am until she passed away last year. Memories mean everything and we were very lucky children and now as an adult, I appreciate everything our parents still do for us and the time we spent/spend with our grannies! Merry Christmas to you all and if ever anyone feels like they are struggling, I'm here, in confidence to chat to ❤💙🌲🎄🎅🎀🎁 #ageuk #dementia #dementiauk #elderly #chat #christmas #memories #family #granny #brother #sister #happytimes #teenagers #thesamaritans
‪Advent/Christmas jumper Day 25! A different jumper every day! At the end I will be making a donation to #TheSamaritans and #WhitechapelMission (a London based charity for the Homeless) 🎄☃️🎅🏻🦌‬
‪Advent/Christmas jumper Day 27! Merry Christmas! A light show with this one! A different jumper every day! At the end I will be making a donation to #TheSamaritans and #WhitechapelMission (a London based charity for the Homeless) 🎄☃️🎅🏻🛷‬
The ten year challenge thing a couple of weeks ago was really hard for me. The last decade has mostly been dominated by my anxiety and the depression that stemmed from it. Who wants to look back over that?! But actually, if I look at myself mid decade then I've come such a long way. I can leave the house, take my daughter to school, go on holiday, run my small businesses and in 2015 I couldn't do any of those things. At the time I thought I'd be a recluse forever, at best. • This art from @thepoppylane is a reminder to you that no matter how dark things get, nothing is permanent. Moods and thoughts and life are always changing and evolving and moving forwards. Anxiety does not last forever. • Sending love to wherever it is needed. My inbox is always open. The Samaritans: 116 123 ✌🏻🖤 • • • #mentalhealthblog #mentalhealthjourney #mentalhealthart #mentalhealthsupport #mentalhealthblogger #mentalhealthishealth #makeyourmentalhealthapriority #stormsdontlastforever #thepoppylane #thesquirrelcollective #instagramvsreality #honestinstagram #socialanxiety #socialmedialife #panicdisorder #anxietyanddepression #anxietywarrior #depressionandanxiety #anxietysucks #sunshineafterrain #holdon #itgetsbetter #recoveryisnotlinear #newyear2020 #tenyearchallenge #10yearslater #newyearnewmebullshit #socialmedialies #dontbelievethehype
‪Advent/Christmas jumper Day 33! A different jumper every day! At the end I will be making a donation to #TheSamaritans and #WhitechapelMission (a London based charity for the Homeless) 🎄☃️🛷⛷‬
The Samaritans are encouraging Brew Monday as opposed to Blue Monday 💖 Blue Monday (the 3rd Monday in January) was considered the most depressing day of the year due to Christmas being over, the dark nights setting in and everyone having spent too much over the festive period. It all came about in 2005 from a calculated equation, made by Sky travel. Now the Samaritans are encouraging #brewmonday. For anyone that feels like they need to be listened too, to talk about how they are feeling whilst enjoying a good cuppa! For anyone that is suffering any form of mental health, don't ever feel alone. Call the Samaritans Free phone number on 116 123 or visit their website https://www.samaritans.org/how-we-can-help/contact-samaritan/ for further help & assistance 💖 #neverfeelalone #brewmonday #bluemonday #brew #cuppa #help #helpingothers #mentalhealthawareness #mentalhealthawarenesscampaign #mentalhealthawareness2020 #bristol #hanham #kingswood
I'm so chuffed I found the artist @nikkimiles_ . Not only did she design my cute logo, but her work speaks to my soul. This one popped up on my Instagram feed this week and sums up my one true wish for the Christmas season, for me and for anyone else that needs it. • I shall be online over Christmas. Please do reach out to me if you need a distraction or company. I'll be sharing artwork that I find comforting and helplines for those feeling desperate. • I'm sending peace, strength and love to you all. I hope you have a very merry Christmas and that 2020 brings you peace and joy. ✌🏻🖤 • The Samaritans: 116 123 • • • #livingwithanxiety #panicdisorder #depressionandanxiety #makeyourmentalhealthapriority #mentalhealthmatters #thesquirrelcollective #feelthefearanddoitanyway #anxietysucks #mentalhealthissues #timetotalk #timetochange #goodthingscometothosewhotry ##livingwithanxiety #panicdisorder #depressionandanxiety #makeyourmentalhealthapriority #mentalhealthmatters #thesquirrelcollective #feelthefearanddoitanyway #anxietysucks #mentalhealthissues #timetotalk #timetochange #mentalhealthquotes #mentalhealthart #mentalhealthstigma #mymentalhealth #mentalhealthjourney #anxietysucks #fearisaliar #brokenbrain #anxietyproblems #selfcareisntselfish #selfcareissacred #wahmlife #honestinstagram #mentalhealthatchristmas #christmasanxiety #holidayblues #holidayanxiety #mentalhealthart #mentalhealthstigma #mymentalhealth #mentalhealthjourney #anxietysucks #fearisaliar #brokenbrain #anxietyproblems #selfcareisntselfish #selfcareissacred #wahmlife #honestinstagram #mentalhealthatchristmas #christmasanxiety #holidayblues #holidayanxiety #christmasdayanxiety #thesamaritans
Struggling with your mental health? Talkings a good place to start 💚 #thesamaritans
Mental health effects around 1in 4 people. We all know someone who is effected. I've struggled with anxiety and depression for sometime. Only recently was I comfortable enough to share my experience with people as I feared the stigma and response from others. The more we talk about it and how we are feeling we can stop the stigma and shame. Mindfulness and CBT helped me. I wrote this poem about 4 years ago. Learning to accept experiences and to love myself has helped me immensely. So let's TALK. #support #mindfullness #mentalhealthawareness #mentalhealthmatters💚 #stopthestigmamentalillness #loveyourself #selfcare #support #mind #poems #poetry #poetsofinstagram #poetryislife #write #writer #keepsjournal #cbttherapy
Anybody that knows me knows that I love a cup of tea but it's got to earl grey and I'm quite fussy about the brand! Yesterday I shared a perfect pot of earl grey in the glorious Norfolk sunshine at @heydontearoom after an afternoon stroll through the grounds of Heydon Hall. I was with my husband so conversation naturally flowed to talking about our children! People that know me will also know that I'm just a tad sociable and often get together with friends over a cuppa. It's the perfect opportunity to just sit and chat. Many a story has been shared, many a tear has been shed, many a solution has been found over a cup of tea! Today marks Brew Monday. It's a National Campaign by the @samaritanscharity to help combat the January blues. Today is known as Blue Day as apparently many of us feel particularly 'blue' today due to things like the winter weather, less daylight hours, financial pressures and failed New Years resolutions. Can you find the time today to get together with somebody who might appreciate a cuppa and a chat?☕️ . . . . #brewmonday #bluemonday #january #januaryblues #samaritans #cupoftea #earlgrey #perfectcuppa #perfectcupoftea @twiningsteauk #chat #gettingtogether #laughter #lookingoutforyou #friendship #ivegotyourback #mentalhealthawareness #mentalhealthmatters #getoutside #getmeout #getmeoutofthehouse #caringforothers #sharingstories #heydon #heydontearooms #norfolk #norfolklife #norwich #norfolkmums #pregnancyandparenthood
It's 'Brew Monday' today, being launched by The Samaritans to banish the winter blues. Get the kettle on and reach out to those who might need cheering up. #VOLUNTEERCORNWALL #VolunteerForGood #haveacuppa #BrewMonday #mentalhealthrecovery
Only a few days until Christmas! I am sure that you and your loved ones are super excited!! But. I also appreciate that for many, this time of the year can be very hard. If you, or someone you know needs someone to listen, in the UK, there is the Samaritans Suicide Hotline 116 123 @samaritanscharity #itisgoodtotalk #mentalhealthawareness #smalltalksaveslives #lookafteryou #lookaftereachother
Hope you have a lovely few days however you chose to spend them. For me, Christmas Eve is a quiet and cosy affair. Bath, loungewear, fire on, something really nice for tea, a tipple or two ( but not too much) and a relax in front of the TV. Sounds boring but I love it. Then the next few days are family time. . . I really hope you get to spend Christmas however you wish, but Instagram can often make it seem like everyone's having 30 people round for dinner, where everyone gets along perfectly, in a perfect house, wearing perfect clothes. But in truth lots of people find Christmas incredibly challenging. Maybe there's someone who should be there but isn't, maybe there's family disputes, maybe Christmas has pushed the budget to breaking point, perhaps you find it all overwhelming or maybe you don't have anyone to spend Christmas with. We often think of older people being alone at Christmas, yet according to the charity MIND, 1 in 10 people aged 25-34 have no one to spend Christmas with, double the rate of older people. . . Whilst it's a day I love, and I'm truly lucky to have family to spend Christmas with, in the vast league of things, it's just a day. The world will keep spinning and the sun will still rise. Not everyone's Christmas is all fun and sparkly, and a huge family Christmas isn't even everyone's cup of tea - in fact, in recent years one of my brothers prefers to spend Christmas at home with his girlfriend having dinner for two. He finds it more relaxing that way, he can spend the day in pjs if he wants and can have a tipple or two without worrying about driving. Even if you spend the day alone with an enormous pizza and a Netflix binge, that's perfectly ok. On a serious note, if you happen to be alone over Christmas and are struggling (or even if you're not alone and struggling), please reach out and speak to someone. If you don't have any friends or family you can speak to, the Samaritans helpline operates 365 days a year. They responded to over 10,000 calls on Christmas Day alone last year thanks to their amazing volunteers. . . . 📸 found on Pinterest- happy to credit creator, but no idea who they are. #christmas #christmaseve #thesamaritans
Be kind to your mind ❤️ #worldmentalhealthday #mentalhealth #suicideprevention #116123 #12harlandplace
*Blue Monday* ⠀ ⠀ So, Blue Monday is here again. The most depressing day of the year!⠀ ⠀ I'm actually having one of my best days in several weeks. I have been busy and productive. I have enjoyed chats with friends and, despite my usual tight chested feeling coming and going throughout the day, it has been a positive day. ⠀ ⠀ Mental illness has its ups and downs. It isn't defined by days of the week. You can feel just as bad in the middle of July as you can in January. Don't let anyone tell you how you should be feeling on a given day. ⠀ ⠀ If you are not coping, please try and talk to someone about it. It really does help. Get in touch with @samaritanscharity or @giveusashoutinsta. Contact your GP. Chat to a friend over a cuppa. Do this whenever you need to - even if it's not Monday!⠀ ⠀ Image taken from @bloom.counselling.jen ⠀ ⠀ ⠀ ⠀ #BlinkyHasAGo #GoBlinkyGo #GlasgowBlogger #ScottishBloggers #BloggersTribe #TheseHappySquares #ShinyHappyBloggers #TheUncoolClub #Plus30Blogs #DiscoverUnder1000 #AnxietyProblems #EndTheStigma #GentleReminders #MentalHealthAwareness #ItWillBeOK #YouAreNotAlone #StartTalking #BeKindToYourself #BeGentleWithYourself #AnxietyRelief #MentalHealthAdvocate #TheGoodGram #BusyBarelyAdulting #EmbracingSlowerLife #YouAreLoved #BlueMonday #BrewMonday #TheSamaritans ⠀
‪Advent/Christmas jumper Day 26! The baubles jingle like Christmas bells! A different jumper every day! At the end I will be making a donation to #TheSamaritans and #WhitechapelMission (a London based charity for the Homeless) 🎄☃️🎅🏻🦌‬
💙💙💙LOVE TRING💙💙💙 Posted by• @artisticantler I would like to thank everyone that supported The Samaritans today at #TringStation for #brewmonday especially @tescofood and @waitroseandpartners for their donated biscuits. #visittring #tring #brewmonday #pgtips #waitrose #tesco #charity #support #mentalhealth #cuppa #mentalhealthawareness #mentalhealthmatters #samaritans #visitherts #volunteer #chilterns #visitchilterns #commuters #commuting #tring
Today is meant to be #bluemonday and have changed it to #brewmonday to encourage us to share the warmth, meet up and connect with others over a warming brew, because regular company and conversation goes a long way in cheering us up so that we feel better and manage the ups and downs of life We've used the Grimm's school letters and the Eco Living reusable tea infuser for this picture, the tea cup is made from one of our favourite #plantoys waterblocks and a #grapat ring Enjoy your brews ☕️ #bluemonday #grimmswoodentoys
Happy Belated Birthday Samuel L. Jackson ‼️ What's your favorite character of his⁉️ @thegoddessreport #thegoddessreport
We truly hope today ISN'T a #BlueMonday for anyone in our Performers Family or any of our supporters. Today celebrit-teas join thousands of people coming together for a cuppa, a chat and to banish the winter blues #BrewMonday a campaign created by https://www.samaritans.org/support-us/campaign/brew-monday/ is also running through out January and February. On Brew Monday we're encouraging everyone to reach out to people who might be feeling lonely. Someone who you just "know" isnt quite themselves, and even your closest friends and besties who seem absolutley fine. Remember you can never see the conversations others have with themselves - but you can reach out and start one. It takes minutes to remind someone you love that "I'm here". And don't forget the people you meet and pass - even just a smile can change someones day. DID YOU KNOW that young people aged 16 to 24 report feeling lonely more often than older age groups,and the Samaraitans are asking the government to put young people at the heart of its action to tackle loneliness. To the world you are one person, but to one person you are the world .. #performers #support #love #compassion #empathy #understanding #listen #talk #IDreamedADream #NorthEast #SouthShields #onceaperformeralwaysaperformer
#Repost @lil_bit_of_chiz (@get_repost) ・・・ At Christmas there's a lot of pressure to be perfect and have it all. We see adverts showing happy families in matching PJ's. Nobody is having a drunken row, struggling with life, suffering grief from bereavement or just feeling lonely in these adverts. The Samaritans have a free number - 116 123 (UK) which doesn't show up on phone bills. A simple copy and paste might save someone's life, Thank you. 😊 Remember it's ok not to be ok ❤️ #Repost @lil_bit_of_chiz (@get_repost) ・・・ Struggling with your mental health? Talkings a good place to start 💚 #thesamaritans
The Samaritans: Trailers and Videos
Blue Monday
Rock Choir Cardiff Central Station Flash Mob 20 Jan 2020
GameCast Special: Mental Health Awareness
Jesus claims he is God to the Samaritan Woman
Samaritans
GWR Brew Monday
A Prop Maker's Dream! The Good Samaritan | HELLBOY
John 4 - The Samaritans Find Jesus
The Samaritan Woman / Wayne Parker
FOBT's ARE Rigged!? (Does Bookie's Roulette REALLY Cheat you?) I respond to your comments
Real Life 'Hot Priest' Reacts to Fleabag's HOT PRIEST!!
The Samaritan's Road - January 5, 2020
Bonus (John 4) // Who were the Samaritans?
The Good Samaritan 😂😂 (Xploit Comedy)
Firahs - My Mental Health Feat. K Triggz \u0026 These Dayz (Official Music Video)
Seinfeld Season 3 Episode 19 + 20 ✅ The Limo \u0026 The Good Samaritan
I Got Mine .. or .. Seinfeld got it Wrong
Good Samaritan finds $27k on the ground, returns it to Wayne Westland Federal Credit Union
Effort to find missing abducted Springfield girl aided by Good Samaritans
Cellphone footage shows Good Samaritans helping wounded MAX stabbing victims
GOOD SAMARITANS IN RECENT TAAL VOLCANO ERUPTION | JANUARY 12, 2020