Photo Gallery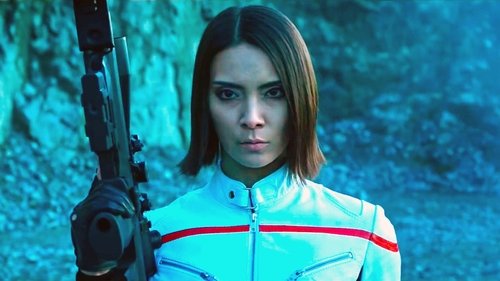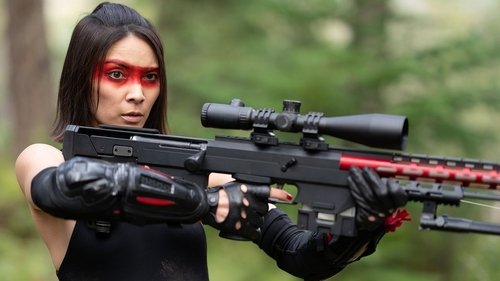 @sonypictures.🍁@collinschadm.🍁@mjonssonactor.🍁@kaareandrews.🍁@yus720.🍁@meganhui.🍁@bethanybrown.🍁@lochlynmunro.🍁@emilyjtennant.🍁@areasayaka.🍁@raincityryro.🍁@mattlreimer.🍁@mjonsson_actor.🍁@bchanworld.🍁@seankohnke.🍁@oliver_thompson.🍁@joshknepper.🍁@gaboony.🍁@emilywalsh_makeupartist.🍁@sayakaakimoto_.🍁@asnowstylist.🍁@sashapiltsin.🍁 _________________________🍁 Movie:"SNIPER:ASSASSIN'S END" (Official Trailer 2020). Part:01...._____🍁🍁 _________________________🍁 Published On: 🍁12 May 2020🍁 Release Date: 🍁16 June 2020🍁(6/16) (Available on Blu-ray & Digital.(6/16) _________________________🍁 #NewMovieTrailer #new#movie#trailer #Sniperassassinsend #sniper #assassinsend #sonypictures #yus720 #mjonssonactor #kaareandrews #meganhui #lochlynmunro #bethanybrown #emilyjtennant #collinschadm #areasayaka #raincityryro #mattlreimer #mjonsson_actor #bchanworld #seankohnke #oliver_thompson #joshknepper #gaboony #sayakaakakimoto #sayakaakimoto_ #asnowstylist #ReleaseDate #16June2020 ______________________🍁 Starring:"Chad Michael Collins,Sayaka Akimoto" _______________________🍁 Directed By:"Kaare Andrews". ________________________🍁 Synopsis:"Special Ops Sniper Brandon Beckett (Chad Michael Collins) is set-up as the primary suspect for the murder of a foreign dignitary on the eve of signing a high-profile trade agreement with the United States. Narrowly escaping death, Beckett realizes that there may be a dark operative working within the government and partners with the only person whom he can trust, his father legendary Sniper Sgt. Thomas Beckett (Tom Berenger). Both Becketts are on the run from the CIA, Russian Mercenaries, and a Yakuza-trained assassin with sniper skills that rival both legendary sharp shooters"...🍁 ___________________________🍁
#SNIPERASSASSINSEND -Us Air Date-16 June 2020 (Available On Blu-Ray & Digital (6/16) •~ Movie:"SNIPER:ASSASSIN'S END". ~° @collinschadm #collinschadm @mjonssonactor . #mjonssonactor ~° @sonypictures . #sonypictures ~° @kaareandrews . #kaareandrews ~° @yus720 . #yus720 ~° @meganhui #meganhui ~° @bethanybrown . #bethanybrown ~° @lochlynmunro #lochlynmunro @emilyjtennant #emilyjtennant ~° @areasayaka #areasayaka @raincityryro #raincityryro ~° @mattlreimer #mattlreimer @mjonsson_actor #mjonsson_actor @bchanworld #bchanworld ~° @seankohnke #seankohnke @oliver_thompson #oliver_thompson @joshknepper #joshknepper ~° @gaboony #gaboony @emilywalsh_makeupartist #emilywalsh_makeupartist ~° @sayakaakimoto_ #sayakaakimoto_ @asnowstylist #asnowstylist @sashapiltsin #sashapiltsin #sniper #assassinsend ~° #actor #actress #instamovies #moviestar #hollywood
My Loving Man is so brilliant as Brandon Beckett in SNIPER: ASSASSIN'S END trailer! ❤️ Repost from @collinschadm 😍😍😍 Trust. Only. Blood... - - Trailer for #SniperAssassinsEnd from #SonyPictures, releasing June 16th in the US on digital, DVD and Blu-ray! - - #Sniper #BrandonBeckett #military #actionmovie https://youtu.be/Ub9EikTkrTk
Trust. Only. Blood... - - Trailer for #SniperAssassinsEnd from #SonyPictures, releasing June 16th in the US on digital, DVD and Blu-ray! - - #Sniper #BrandonBeckett #military #actionmovie https://youtu.be/Ub9EikTkrTk
This is gonna be awesome!! 😎🤟🖤💪 #Repost @collinschadm with @repostsaveapp ・・・ Trust. Only. Blood... - - Trailer for #SniperAssassinsEnd from #SonyPictures, releasing June 16th in the US on digital, DVD and Blu-ray! - - #Sniper #BrandonBeckett #military #actionmovie https://youtu.be/Ub9EikTkrTk
It's the kind of action movie that keeps you on the edge of your seat! #SniperAssassinsEnd is available on Digital and Blu-ray on 6/16! #SniperFilms
Akimoto Sayaka's Hollywood film debut!! Sugoi omg!! 😮😁 Sayaka おめでとう!! Can't wait to watch this!! 💪👏 #秋元才加 #akimotosayaka #sniperassassinsend
Where Am I ? ❤️❤️❤️ #BrandonBeckett #Sniper #SniperAssassinsEnd #military #actionmovie #ChadMichaelCollins
Check the deets on this #SniperAssassinsEnd giveaway! - - #Repost @mjonssonactor with @get_repost ・・・ WIN THIS BLU RAY/DVD - #giveaway to celebrate the release of SNIPER: #ASSASSINSEND on Tuesday, June 16th! We are giving away 4 copies signed by Sniper's lead, #ChadMichaelCollins, to whoever can pull the trigger on the following:⁠ .⁠ 1. Follow @collinschadm (Sniper's lead and COD's Alex Echo 3-1) and follow this account - @mjonssonactor ⁠ 2. In the comments below - tag 2 of your #actionMovie loving friends (tag both in the same comment)⁠ .⁠ That's it! Entries close on June 16th at 12 midnight. We will randomly draw the 4 lucky winners on June 17th at 12 pm PT through an online random comment picker and match to see if you are following BOTH accounts. Winners will be notified from the IG DM of @mjonssonactor and you will get to choose a Blu Ray or DVD. We will post the lucky winners on the @collinschadm and @mjonssonactor accounts on June 23th and mail the prize shortly after. Entrants MUST be 17 years of age or older and live in the US or Canada. If you have any questions, DM @mjonssonactor.⁠ ⁠ #contest #snipercontest #draw #sniper #actionmovie #movies #martialarts #callofduty⁠ ⁠ This contest is in no way affiliated with Instagram or Sony Pictures Entertainment. ⁠
#Repost @caseynelson23 • • • • • • Always love shooting with my buddy @collinschadm Look for Chad starring in the upcoming film SNIPER: Assassin's End, and voicing the character of Alex in @callofduty #modernwarfare I asked if I could be his pool boy or limo driver now that he's a movie star, and he said he'd think about it. So I got that going for me, which is nice. #chadmichaelcollins #caseynelsonphotography #SniperAssassinsEnd
@sonypictures.🍁@collinschadm.🍁@mjonssonactor.🍁@kaareandrews.🍁@yus720.🍁@meganhui.🍁@bethanybrown.🍁@lochlynmunro.🍁@emilyjtennant.🍁@areasayaka.🍁@raincityryro.🍁@mattlreimer.🍁@mjonsson_actor.🍁@bchanworld.🍁@seankohnke.🍁@oliver_thompson.🍁@joshknepper.🍁@gaboony.🍁@emilywalsh_makeupartist.🍁@sayakaakimoto_.🍁@asnowstylist.🍁@sashapiltsin.🍁 _________________________🍁 Movie:"SNIPER:ASSASSIN'S END" (Official Trailer 2020). Last Part:02...._____🍁🍁 _________________________🍁 Published On: 🍁12 May 2020🍁 Release Date: 🍁16 June 2020🍁(6/16) (Available on Blu-ray & Digital.(6/16) _________________________🍁 #NewMovieTrailer #new#movie#trailer #Sniperassassinsend #sniper #assassinsend #sonypictures #yus720 #mjonssonactor #kaareandrews #meganhui #lochlynmunro #bethanybrown #emilyjtennant #collinschadm #areasayaka #raincityryro #mattlreimer #mjonsson_actor #bchanworld #seankohnke #oliver_thompson #joshknepper #gaboony #sayakaakakimoto #sayakaakimoto_ #asnowstylist #ReleaseDate #16June2020 ______________________🍁 Starring:"Chad Michael Collins,Sayaka Akimoto" _______________________🍁 Directed By:"Kaare Andrews". ________________________🍁 Synopsis:"Special Ops Sniper Brandon Beckett (Chad Michael Collins) is set-up as the primary suspect for the murder of a foreign dignitary on the eve of signing a high-profile trade agreement with the United States. Narrowly escaping death, Beckett realizes that there may be a dark operative working within the government and partners with the only person whom he can trust, his father legendary Sniper Sgt. Thomas Beckett (Tom Berenger). Both Becketts are on the run from the CIA, Russian Mercenaries, and a Yakuza-trained assassin with sniper skills that rival both legendary sharp shooters"...🍁 ___________________________🍁
#kiosfilm.com #duniakom.com
This movie looks awesome. The fight sequences alone have my heart. Once again with with the mighty Tom Berenger for a father and son team up. Well done @collinschadm 😮💙👊🏻🔥 sending love and squishes your way for a brilliant release day 🤗🤗🤗 on June 16 2020 - can you tell I'm a tad bit excited. Action is my middle name 😈🙏💙 😂 PS ... I've been waiting for this. #SniperAssassinsEnd #BabyBeckett #BrandonBeckett #OneShotOneKill #AGentlemanNeverTells #walkingInTheShadowOfAGiant @sonypictures #FreakingAwesome
I love this Chad Michael Collins Actor GIF. 😍❤️ #BrandonBeckett #Sniper #SniperAssassinsEnd #military #actionmovie
#Repost @sniper_films • • • • • • It's the kind of action movie that keeps you on the edge of your seat! #SniperAssassinsEnd is available on Digital and Blu-ray on 6/16! #SniperFilms
Sniper: Assassin's End: Trailers and Videos
Sniper Assassin's End OFFICIAL TRAILER Available on Blu ray \u0026 Digital 6 16
SNIPER: ASSASSIN'S END (2020) 🎥 Tráiler Oficial En ESPAÑOL (Subtitulado) México 🎬 Pelicula, Acción
SNIPER ASSASSIN'S END Official Trailer 2020 Action Movies - مترجم بالعربي
Sniper: Assassin's End OFFICIAL TRAILER - Available on Blu-ray \u0026 Digital 6/16... IN REVERSE!
Sniper: Assassin's End trailer ( 2020) # Latest Videos Movies
SNIPER: ASSASSIN'S END Official Trailer (2020) | Chad Michael Collins | Sayaka Akimoto
SNIPER: Assassin's End Trailer (2020)
Trailer for Sniper: Assassin's End 2020
СНАЙПЕР: ФИНАЛ УБИЙЦЫ | SNIPER: ASSASSIN'S END [2020] – Английский т
Sniper : Assassin's End Trailer Review | Sniper Assassins End Review | Chalo Review Karen
SNIPER: ASSASSIN'S END Trailer Legendado 2020
SNIPER: Assassin's End Trailer (2020) REACTION
The Corrupted \u0026 Sniper: Assassin's End movie review
Sniper: Assassin's End Roundtable with Kaare Andrews, Chad Collins, and Ryan Robbins.
Sniper: Assassin's End
Sniper Assassin's End || OFFICIAL TRAILER 2020 || Hollybolly
SNIPER ASSASSIN'S END Official Trailer 2020 2021 movie trailer
Sniper: Assassin's End (2020) Music Video | Risk It All
Sniper Assassin's End Blu-Ray Unboxing
SNIPER ASSASSIN'S END Official Trailer 2020 720 X 720
PREMIERE
Sniper : Assassin's End | TRAILER #1
SNIPER ASSASSIN'S END TRAILER LEGENDADO 2020
Sniper: Assassin's End
Sniper: Assassin's End
Sniper: Assassin's End
مشاهدة فيلم Sniper: Assassin's End 2020 مترجم
Sniper: Assassin's End
Sniper: Assassin's End
Sniper: Assassin's End
SNIPER: ASSASSIN'S END - Coming to Digital \u0026 Blu-Ray on 6/16
Sniper: Assassin's End
Sniper: Assassin's End