天启大爆炸 Photo Gallery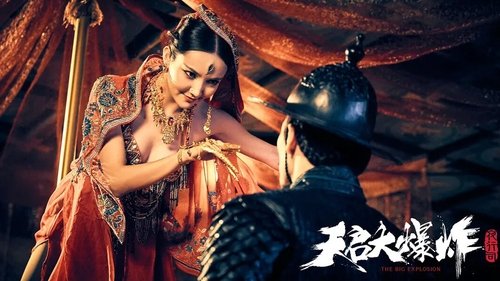 🗣🗣4️⃣DAYS UNTIL SHOWTIME 4️⃣DAYS LEFT UNTIL SHOWTIME 🗣🗣 LADIES..... HOPE YOU HAVE THOSE TICKETS!!!!!!! GET THOSE TICKETS TODAY!!!!!! Who needs Tickets?!? 🎫🎫🎫🎫🎫 HMU Cash App available also #share #repost #tag Ladies...... This is How your mouth 👄 will be Friday June 29th!!!!!! VENDORS still needed. ✨✨DONT WAIT UNTIL THE LAST MINUTE LADIES ✨✨CLICK THE LINK BELOW ✨✨✨ 📣📣GET THOSE TICKETS 📣📣 THEY'RE GOING FAST!!!!! 🗣THIS IS A SHOW YOU DONT WANT TO MISS 🗣 Ladies June 29th in Detroit Michigan it's going down Great Entertainment presents Detroit vs. The World "THE BIG EXPLOSION "Ladies Male Revue. Bert's Warehouse 2739 Russell St Detroit Michigan 48207. CLINK THE LINK FOR TICKETS!!!!! https://www.eventbrite.com/e/ultimate-ladies-male-revue-detroit-vs-the-world-tickets-44915526549?ref=eios&aff=eios Celebrate your Birthday, Bachelorette Party, or Just a Girls Night Out. Reserve your seats 💺NOW!!!! JUNE 29TH LADIES YOU WOULD WANT TO BE IN DETROIT •Hypnotizer(Detroit) •Stallion (Chicago) •Penetration(Ohio) •Girl Flex(Detroit) •The Real Classic (Atl) •Adonis(Philadelphia) •Romance(Detroit) •Rico Sauve(Flint) •Freaky Fantasy (Detroit) •SWAT(Houston) •Prince Young (Detroit) •Flexx(Dallas) •Mr. MF(Detroit) •Thriller(Florida) •Unpredictable(Detroit)•Scorpion King(Detroit) •Sexx Game(Chicago) •Passion(Detroit) •Onyx (NYC) •Calii Redd ( Dallas) •Hypnotic(Cleveland) #getthosetickets #detroitvstheworld #banger #june29 #ladies #tickets #grownandsexy #girlstrip #fun #sexymen #malemodel #malerevue #malemodel #repyourcity #greatentertainment #event #nyc #detroit #chicago #dallas #houston #flint #baltimore #ohio #Virginia #philly #chicago #cleveland MORE INFO CALL (248.259.6402) (469.856.3070) VIP $25,30,35,40,45 Tables are Limited
🗣🗣4️⃣DAYS UNTIL SHOWTIME 4️⃣DAYS LEFT UNTIL SHOWTIME 🗣🗣 LADIES..... HOPE YOU HAVE THOSE TICKETS!!!!!!! GET THOSE TICKETS TODAY!!!!!! Who needs Tickets?!? 🎫🎫🎫🎫🎫 HMU Cash App available also #share #repost #tag Ladies...... This is How your mouth 👄 will be Friday June 29th!!!!!! VENDORS still needed. ✨✨DONT WAIT UNTIL THE LAST MINUTE LADIES ✨✨CLICK THE LINK BELOW ✨✨✨ 📣📣GET THOSE TICKETS 📣📣 THEY'RE GOING FAST!!!!! 🗣THIS IS A SHOW YOU DONT WANT TO MISS 🗣 Ladies June 29th in Detroit Michigan it's going down Great Entertainment presents Detroit vs. The World "THE BIG EXPLOSION "Ladies Male Revue. Bert's Warehouse 2739 Russell St Detroit Michigan 48207. CLINK THE LINK FOR TICKETS!!!!! https://www.eventbrite.com/e/ultimate-ladies-male-revue-detroit-vs-the-world-tickets-44915526549?ref=eios&aff=eios Celebrate your Birthday, Bachelorette Party, or Just a Girls Night Out. Reserve your seats 💺NOW!!!! JUNE 29TH LADIES YOU WOULD WANT TO BE IN DETROIT •Hypnotizer(Detroit) •Stallion (Chicago) •Penetration(Ohio) •Girl Flex(Detroit) •The Real Classic (Atl) •Adonis(Philadelphia) •Romance(Detroit) •Rico Sauve(Flint) •Freaky Fantasy (Detroit) •SWAT(Houston) •Prince Young (Detroit) •Flexx(Dallas) •Mr. MF(Detroit) •Thriller(Florida) •Unpredictable(Detroit)•Scorpion King(Detroit) •Sexx Game(Chicago) •Passion(Detroit) •Onyx (NYC) •Calii Redd ( Dallas) •Hypnotic(Cleveland) #getthosetickets #detroitvstheworld #banger #june29 #ladies #tickets #grownandsexy #girlstrip #fun #sexymen #malemodel #malerevue #malemodel #repyourcity #greatentertainment #event #nyc #detroit #chicago #dallas #houston #flint #baltimore #ohio #Virginia #philly #chicago #cleveland MORE INFO CALL (248.259.6402) (469.856.3070) VIP $25,30,35,40,45 Tables are Limited
🗣🗣3️⃣DAYS UNTIL SHOWTIME 🆗 3️⃣DAYS LEFT UNTIL SHOWTIME 🗣🗣 LADIES..... HOPE YOU HAVE THOSE TICKETS!!!!!!! GET THOSE TICKETS TODAY!!!!!! Who needs Tickets?!? 🎫🎫🎫🎫🎫 HMU Cash App available also #share #repost #tag Ladies...... This is How your mouth 👄 will be Friday June 29th!!!!!! VENDORS still needed. ✨✨DONT WAIT UNTIL THE LAST MINUTE LADIES ✨✨ CLICK THE LINK BELOW ✨✨✨ 📣📣GET THOSE TICKETS 📣📣 THEY'RE GOING FAST!!!!! 🗣THIS IS A SHOW YOU DONT WANT TO MISS 🗣 Ladies June 29th in Detroit Michigan it's going down Great Entertainment presents Detroit vs. The World "THE BIG EXPLOSION "Ladies Male Revue. Bert's Warehouse 2739 Russell St Detroit Michigan 48207. CLINK THE LINK FOR TICKETS!!!!! https://www.eventbrite.com/e/ultimate-ladies-male-revue-detroit-vs-the-world-tickets-44915526549?ref=eios&aff=eios Celebrate your Birthday, Bachelorette Party, or Just a Girls Night Out. Reserve your seats 💺NOW!!!! JUNE 29TH LADIES YOU WOULD WANT TO BE IN DETROIT •Hypnotizer(Detroit) •Stallion (Chicago) •Penetration(Ohio) •Girl Flex(Detroit) •The Real Classic (Atl) •Adonis(Philadelphia) •Romance(Detroit) •Rico Sauve(Flint) •Freaky Fantasy (Detroit) •SWAT(Houston) •Prince Young (Detroit) •Flexx(Dallas) •Mr. MF(Detroit) •Thriller(Florida) •Unpredictable(Detroit)•Scorpion King(Detroit) •Sexx Game(Chicago) •Passion(Detroit) •Onyx (NYC) •Calii Redd ( Dallas) •Hypnotic(Cleveland) #getthosetickets #detroitvstheworld #banger #june29 #ladies #tickets #grownandsexy #girlstrip #fun #sexymen #malemodel #malerevue #malemodel #repyourcity #greatentertainment #event #nyc #detroit #chicago #dallas #houston #flint #baltimore #ohio #Virginia #philly #chicago #cleveland MORE INFO CALL (248.259.6402) (469.856.3070) VIP $25,30,35,40,45 Tables are Limited
💥💥💥BOOM 💥💥BOOM💥💥BOOM💥💥💥 BOGO FOR TODAY ONLY LADIES ON TICKETS!!!!! BUY ONE GET ONE BUY ONE GET ONE BUY ONE GET ON AVAILABLE NOW ONLINE BUT ONLY TO 6:00PM TONIGHT JUNE 28TH !!!!!! 📣📣📣📣1️⃣ DAY UNTIL SHOWTIME 1️⃣ DAY LEFT UNTIL SHOWTIME 📣📣📣📣 LADIES..... HOPE YOU HAVE THOSE TICKETS!!!!!!! GET THOSE TICKETS TODAY!!!!!! Who needs Tickets?!? 🎫🎫🎫🎫🎫 HMU Cash App available also #share #repost #tag Ladies...... This is How your mouth 👄 will be Friday June 29th!!!!!! VENDORS still needed. ✨✨DONT WAIT UNTIL THE LAST MINUTE LADIES ✨✨ CLICK THE LINK BELOW ✨✨✨ 📣📣GET THOSE TICKETS 📣📣 THEY'RE GOING FAST!!!!! 🗣THIS IS A SHOW YOU DONT WANT TO MISS 🗣 Ladies June 29th in Detroit Michigan it's going down Great Entertainment presents Detroit vs. The World "THE BIG EXPLOSION "Ladies Male Revue. Bert's Warehouse 2739 Russell St Detroit Michigan 48207. CLINK THE LINK FOR TICKETS!!!!! https://www.eventbrite.com/e/ultimate-ladies-male-revue-detroit-vs-the-world-tickets-44915526549?ref=eios&aff=eios Celebrate your Birthday, Bachelorette Party, or Just a Girls Night Out. Reserve your seats 💺NOW!!!! JUNE 29TH LADIES YOU WOULD WANT TO BE IN DETROIT •Hypnotizer(Detroit) •Stallion (Chicago) •Penetration(Ohio) •Girl Flex(Detroit) •The Real Classic (Atl) •Adonis(Philadelphia) •Romance(Detroit) •Rico Sauve(Flint) •Freaky Fantasy (Detroit) •SWAT(Houston) •Prince Young (Detroit) •Flexx(Dallas) •Mr. MF(Detroit) •Thriller(Florida) •Unpredictable(Detroit)•Scorpion King(Detroit) •Sexx Game(Chicago) •Passion(Detroit) •Onyx (NYC) •Calii Redd ( Dallas) •Hypnotic(Cleveland) #getthosetickets #detroitvstheworld #banger #june29 #ladies #tickets #grownandsexy #girlstrip #fun #sexymen #malemodel #malerevue #malemodel #repyourcity #greatentertainment #event #nyc #detroit #chicago #dallas #houston #flint #baltimore #ohio #Virginia #philly #chicago #cleveland MORE INFO CALL (248.259.6402) (469.856.3070) VIP $25,30,35,40,45 BUY ONE GET ONE TODAY ONLY UNTIL 6️⃣ PM Tables are Limited
Kalife & Shadow - Rain Vrau Escute : SoundCloud/kalifeshadow #kalifeshadow #edmlife #Edm #musica #eletrônica #newmusic #progressive #house #housemag #prog #RainVrau #martingarrix #edmlifestyle
💥💥💥BOOM 💥💥BOOM💥💥BOOM💥💥💥 🗣🗣2️⃣DAYS UNTIL SHOWTIME 🆗 2️⃣DAYS LEFT UNTIL SHOWTIME 🗣🗣 LADIES..... HOPE YOU HAVE THOSE TICKETS!!!!!!! GET THOSE TICKETS TODAY!!!!!! Who needs Tickets?!? 🎫🎫🎫🎫🎫 HMU Cash App available also #share #repost #tag Ladies...... This is How your mouth 👄 will be Friday June 29th!!!!!! VENDORS still needed. ✨✨DONT WAIT UNTIL THE LAST MINUTE LADIES ✨✨ CLICK THE LINK BELOW ✨✨✨ 📣📣GET THOSE TICKETS 📣📣 THEY'RE GOING FAST!!!!! 🗣THIS IS A SHOW YOU DONT WANT TO MISS 🗣 Ladies June 29th in Detroit Michigan it's going down Great Entertainment presents Detroit vs. The World "THE BIG EXPLOSION "Ladies Male Revue. Bert's Warehouse 2739 Russell St Detroit Michigan 48207. CLINK THE LINK FOR TICKETS!!!!! https://www.eventbrite.com/e/ultimate-ladies-male-revue-detroit-vs-the-world-tickets-44915526549?ref=eios&aff=eios Celebrate your Birthday, Bachelorette Party, or Just a Girls Night Out. Reserve your seats 💺NOW!!!! JUNE 29TH LADIES YOU WOULD WANT TO BE IN DETROIT •Hypnotizer(Detroit) •Stallion (Chicago) •Penetration(Ohio) •Girl Flex(Detroit) •The Real Classic (Atl) •Adonis(Philadelphia) •Romance(Detroit) •Rico Sauve(Flint) •Freaky Fantasy (Detroit) •SWAT(Houston) •Prince Young (Detroit) •Flexx(Dallas) •Mr. MF(Detroit) •Thriller(Florida) •Unpredictable(Detroit)•Scorpion King(Detroit) •Sexx Game(Chicago) •Passion(Detroit) •Onyx (NYC) •Calii Redd ( Dallas) •Hypnotic(Cleveland) #getthosetickets #detroitvstheworld #banger #june29 #ladies #tickets #grownandsexy #girlstrip #fun #sexymen #malemodel #malerevue #malemodel #repyourcity #greatentertainment #event #nyc #detroit #chicago #dallas #houston #flint #baltimore #ohio #Virginia #philly #chicago #cleveland MORE INFO CALL (248.259.6402) (469.856.3070) VIP $25,30,35,40,45 Tables are Limited
🗣🗣4️⃣DAYS UNTIL SHOWTIME 4️⃣DAYS LEFT UNTIL SHOWTIME 🗣🗣 LADIES..... HOPE YOU HAVE THOSE TICKETS!!!!!!! GET THOSE TICKETS TODAY!!!!!! Who needs Tickets?!? 🎫🎫🎫🎫🎫 HMU Cash App available also #share #repost #tag Ladies...... This is How your mouth 👄 will be Friday June 29th!!!!!! VENDORS still needed. ✨✨DONT WAIT UNTIL THE LAST MINUTE LADIES ✨✨CLICK THE LINK BELOW ✨✨✨ 📣📣GET THOSE TICKETS 📣📣 THEY'RE GOING FAST!!!!! 🗣THIS IS A SHOW YOU DONT WANT TO MISS 🗣 Ladies June 29th in Detroit Michigan it's going down Great Entertainment presents Detroit vs. The World "THE BIG EXPLOSION "Ladies Male Revue. Bert's Warehouse 2739 Russell St Detroit Michigan 48207. CLINK THE LINK FOR TICKETS!!!!! https://www.eventbrite.com/e/ultimate-ladies-male-revue-detroit-vs-the-world-tickets-44915526549?ref=eios&aff=eios Celebrate your Birthday, Bachelorette Party, or Just a Girls Night Out. Reserve your seats 💺NOW!!!! JUNE 29TH LADIES YOU WOULD WANT TO BE IN DETROIT •Hypnotizer(Detroit) •Stallion (Chicago) •Penetration(Ohio) •Girl Flex(Detroit) •The Real Classic (Atl) •Adonis(Philadelphia) •Romance(Detroit) •Rico Sauve(Flint) •Freaky Fantasy (Detroit) •SWAT(Houston) •Prince Young (Detroit) •Flexx(Dallas) •Mr. MF(Detroit) •Thriller(Florida) •Unpredictable(Detroit)•Scorpion King(Detroit) •Sexx Game(Chicago) •Passion(Detroit) •Onyx (NYC) •Calii Redd ( Dallas) •Hypnotic(Cleveland) #getthosetickets #detroitvstheworld #banger #june29 #ladies #tickets #grownandsexy #girlstrip #fun #sexymen #malemodel #malerevue #malemodel #repyourcity #greatentertainment #event #nyc #detroit #chicago #dallas #houston #flint #baltimore #ohio #Virginia #philly #chicago #cleveland MORE INFO CALL (248.259.6402) (469.856.3070) VIP $25,30,35,40,45 Tables are Limited
🗣🗣3️⃣DAYS UNTIL SHOWTIME 🆗 3️⃣DAYS LEFT UNTIL SHOWTIME 🗣🗣 LADIES..... HOPE YOU HAVE THOSE TICKETS!!!!!!! GET THOSE TICKETS TODAY!!!!!! Who needs Tickets?!? 🎫🎫🎫🎫🎫 HMU Cash App available also #share #repost #tag Ladies...... This is How your mouth 👄 will be Friday June 29th!!!!!! VENDORS still needed. ✨✨DONT WAIT UNTIL THE LAST MINUTE LADIES ✨✨ CLICK THE LINK BELOW ✨✨✨ 📣📣GET THOSE TICKETS 📣📣 THEY'RE GOING FAST!!!!! 🗣THIS IS A SHOW YOU DONT WANT TO MISS 🗣 Ladies June 29th in Detroit Michigan it's going down Great Entertainment presents Detroit vs. The World "THE BIG EXPLOSION "Ladies Male Revue. Bert's Warehouse 2739 Russell St Detroit Michigan 48207. CLINK THE LINK FOR TICKETS!!!!! https://www.eventbrite.com/e/ultimate-ladies-male-revue-detroit-vs-the-world-tickets-44915526549?ref=eios&aff=eios Celebrate your Birthday, Bachelorette Party, or Just a Girls Night Out. Reserve your seats 💺NOW!!!! JUNE 29TH LADIES YOU WOULD WANT TO BE IN DETROIT •Hypnotizer(Detroit) •Stallion (Chicago) •Penetration(Ohio) •Girl Flex(Detroit) •The Real Classic (Atl) •Adonis(Philadelphia) •Romance(Detroit) •Rico Sauve(Flint) •Freaky Fantasy (Detroit) •SWAT(Houston) •Prince Young (Detroit) •Flexx(Dallas) •Mr. MF(Detroit) •Thriller(Florida) •Unpredictable(Detroit)•Scorpion King(Detroit) •Sexx Game(Chicago) •Passion(Detroit) •Onyx (NYC) •Calii Redd ( Dallas) •Hypnotic(Cleveland) #getthosetickets #detroitvstheworld #banger #june29 #ladies #tickets #grownandsexy #girlstrip #fun #sexymen #malemodel #malerevue #malemodel #repyourcity #greatentertainment #event #nyc #detroit #chicago #dallas #houston #flint #baltimore #ohio #Virginia #philly #chicago #cleveland MORE INFO CALL (248.259.6402) (469.856.3070) VIP $25,30,35,40,45 Tables are Limited
💥💥💥BOOM 💥💥BOOM💥💥BOOM💥💥💥 BOGO FOR TODAY ONLY LADIES ON TICKETS!!!!! BUY ONE GET ONE BUY ONE GET ONE BUY ONE GET ON AVAILABLE NOW ONLINE BUT ONLY TO 6:00PM TONIGHT JUNE 28TH !!!!!! 📣📣📣📣1️⃣ DAY UNTIL SHOWTIME 1️⃣ DAY LEFT UNTIL SHOWTIME 📣📣📣📣 LADIES..... HOPE YOU HAVE THOSE TICKETS!!!!!!! GET THOSE TICKETS TODAY!!!!!! Who needs Tickets?!? 🎫🎫🎫🎫🎫 HMU Cash App available also #share #repost #tag Ladies...... This is How your mouth 👄 will be Friday June 29th!!!!!! VENDORS still needed. ✨✨DONT WAIT UNTIL THE LAST MINUTE LADIES ✨✨ CLICK THE LINK BELOW ✨✨✨ 📣📣GET THOSE TICKETS 📣📣 THEY'RE GOING FAST!!!!! 🗣THIS IS A SHOW YOU DONT WANT TO MISS 🗣 Ladies June 29th in Detroit Michigan it's going down Great Entertainment presents Detroit vs. The World "THE BIG EXPLOSION "Ladies Male Revue. Bert's Warehouse 2739 Russell St Detroit Michigan 48207. CLINK THE LINK FOR TICKETS!!!!! https://www.eventbrite.com/e/ultimate-ladies-male-revue-detroit-vs-the-world-tickets-44915526549?ref=eios&aff=eios Celebrate your Birthday, Bachelorette Party, or Just a Girls Night Out. Reserve your seats 💺NOW!!!! JUNE 29TH LADIES YOU WOULD WANT TO BE IN DETROIT •Hypnotizer(Detroit) •Stallion (Chicago) •Penetration(Ohio) •Girl Flex(Detroit) •The Real Classic (Atl) •Adonis(Philadelphia) •Romance(Detroit) •Rico Sauve(Flint) •Freaky Fantasy (Detroit) •SWAT(Houston) •Prince Young (Detroit) •Flexx(Dallas) •Mr. MF(Detroit) •Thriller(Florida) •Unpredictable(Detroit)•Scorpion King(Detroit) •Sexx Game(Chicago) •Passion(Detroit) •Onyx (NYC) •Calii Redd ( Dallas) •Hypnotic(Cleveland) #getthosetickets #detroitvstheworld #banger #june29 #ladies #tickets #grownandsexy #girlstrip #fun #sexymen #malemodel #malerevue #malemodel #repyourcity #greatentertainment #event #nyc #detroit #chicago #dallas #houston #flint #baltimore #ohio #Virginia #philly #chicago #cleveland MORE INFO CALL (248.259.6402) (469.856.3070) VIP $25,30,35,40,45 BUY ONE GET ONE TODAY ONLY UNTIL 6️⃣ PM Tables are Limited
💥💥💥BOOM 💥💥BOOM💥💥BOOM💥💥💥 BOGO FOR TODAY ONLY LADIES ON TICKETS!!!!! BUY ONE GET ONE BUY ONE GET ONE BUY ONE GET ON AVAILABLE NOW ONLINE BUT ONLY TO 6:00PM TONIGHT JUNE 28TH !!!!!! 📣📣📣📣1️⃣ DAY UNTIL SHOWTIME 1️⃣ DAY LEFT UNTIL SHOWTIME 📣📣📣📣 LADIES..... HOPE YOU HAVE THOSE TICKETS!!!!!!! GET THOSE TICKETS TODAY!!!!!! Who needs Tickets?!? 🎫🎫🎫🎫🎫 HMU Cash App available also #share #repost #tag Ladies...... This is How your mouth 👄 will be Friday June 29th!!!!!! VENDORS still needed. ✨✨DONT WAIT UNTIL THE LAST MINUTE LADIES ✨✨ CLICK THE LINK BELOW ✨✨✨ 📣📣GET THOSE TICKETS 📣📣 THEY'RE GOING FAST!!!!! 🗣THIS IS A SHOW YOU DONT WANT TO MISS 🗣 Ladies June 29th in Detroit Michigan it's going down Great Entertainment presents Detroit vs. The World "THE BIG EXPLOSION "Ladies Male Revue. Bert's Warehouse 2739 Russell St Detroit Michigan 48207. CLINK THE LINK FOR TICKETS!!!!! https://www.eventbrite.com/e/ultimate-ladies-male-revue-detroit-vs-the-world-tickets-44915526549?ref=eios&aff=eios Celebrate your Birthday, Bachelorette Party, or Just a Girls Night Out. Reserve your seats 💺NOW!!!! JUNE 29TH LADIES YOU WOULD WANT TO BE IN DETROIT •Hypnotizer(Detroit) •Stallion (Chicago) •Penetration(Ohio) •Girl Flex(Detroit) •The Real Classic (Atl) •Adonis(Philadelphia) •Romance(Detroit) •Rico Sauve(Flint) •Freaky Fantasy (Detroit) •SWAT(Houston) •Prince Young (Detroit) •Flexx(Dallas) •Mr. MF(Detroit) •Thriller(Florida) •Unpredictable(Detroit)•Scorpion King(Detroit) •Sexx Game(Chicago) •Passion(Detroit) •Onyx (NYC) •Calii Redd ( Dallas) •Hypnotic(Cleveland) #getthosetickets #detroitvstheworld #banger #june29 #ladies #tickets #grownandsexy #girlstrip #fun #sexymen #malemodel #malerevue #malemodel #repyourcity #greatentertainment #event #nyc #detroit #chicago #dallas #houston #flint #baltimore #ohio #Virginia #philly #chicago #cleveland MORE INFO CALL (248.259.6402) (469.856.3070) VIP $25,30,35,40,45 BUY ONE GET ONE TODAY ONLY UNTIL 6️⃣ PM Tables are Limited @hypno_the_great1 @a_i_s_h_i_a
🗣🗣3️⃣DAYS UNTIL SHOWTIME 🆗 3️⃣DAYS LEFT UNTIL SHOWTIME 🗣🗣 LADIES..... HOPE YOU HAVE THOSE TICKETS!!!!!!! GET THOSE TICKETS TODAY!!!!!! Who needs Tickets?!? 🎫🎫🎫🎫🎫 HMU Cash App available also #share #repost #tag Ladies...... This is How your mouth 👄 will be Friday June 29th!!!!!! VENDORS still needed. ✨✨DONT WAIT UNTIL THE LAST MINUTE LADIES ✨✨ CLICK THE LINK BELOW ✨✨✨ 📣📣GET THOSE TICKETS 📣📣 THEY'RE GOING FAST!!!!! 🗣THIS IS A SHOW YOU DONT WANT TO MISS 🗣 Ladies June 29th in Detroit Michigan it's going down Great Entertainment presents Detroit vs. The World "THE BIG EXPLOSION "Ladies Male Revue. Bert's Warehouse 2739 Russell St Detroit Michigan 48207. CLINK THE LINK FOR TICKETS!!!!! https://www.eventbrite.com/e/ultimate-ladies-male-revue-detroit-vs-the-world-tickets-44915526549?ref=eios&aff=eios Celebrate your Birthday, Bachelorette Party, or Just a Girls Night Out. Reserve your seats 💺NOW!!!! JUNE 29TH LADIES YOU WOULD WANT TO BE IN DETROIT •Hypnotizer(Detroit) •Stallion (Chicago) •Penetration(Ohio) •Girl Flex(Detroit) •The Real Classic (Atl) •Adonis(Philadelphia) •Romance(Detroit) •Rico Sauve(Flint) •Freaky Fantasy (Detroit) •SWAT(Houston) •Prince Young (Detroit) •Flexx(Dallas) •Mr. MF(Detroit) •Thriller(Florida) •Unpredictable(Detroit)•Scorpion King(Detroit) •Sexx Game(Chicago) •Passion(Detroit) •Onyx (NYC) •Calii Redd ( Dallas) •Hypnotic(Cleveland) #getthosetickets #detroitvstheworld #banger #june29 #ladies #tickets #grownandsexy #girlstrip #fun #sexymen #malemodel #malerevue #malemodel #repyourcity #greatentertainment #event #nyc #detroit #chicago #dallas #houston #flint #baltimore #ohio #Virginia #philly #chicago #cleveland MORE INFO CALL (248.259.6402) (469.856.3070) VIP $25,30,35,40,45 Tables are Limited
💥💥💥BOOM 💥💥BOOM💥💥BOOM💥💥💥 BOGO FOR TODAY ONLY LADIES ON TICKETS!!!!! BUY ONE GET ONE BUY ONE GET ONE BUY ONE GET ON AVAILABLE NOW ONLINE BUT ONLY TO 6:00PM TONIGHT JUNE 28TH !!!!!! 📣📣📣📣1️⃣ DAY UNTIL SHOWTIME 1️⃣ DAY LEFT UNTIL SHOWTIME 📣📣📣📣 LADIES..... HOPE YOU HAVE THOSE TICKETS!!!!!!! GET THOSE TICKETS TODAY!!!!!! Who needs Tickets?!? 🎫🎫🎫🎫🎫 HMU Cash App available also #share #repost #tag Ladies...... This is How your mouth 👄 will be Friday June 29th!!!!!! VENDORS still needed. ✨✨DONT WAIT UNTIL THE LAST MINUTE LADIES ✨✨ CLICK THE LINK BELOW ✨✨✨ 📣📣GET THOSE TICKETS 📣📣 THEY'RE GOING FAST!!!!! 🗣THIS IS A SHOW YOU DONT WANT TO MISS 🗣 Ladies June 29th in Detroit Michigan it's going down Great Entertainment presents Detroit vs. The World "THE BIG EXPLOSION "Ladies Male Revue. Bert's Warehouse 2739 Russell St Detroit Michigan 48207. CLINK THE LINK FOR TICKETS!!!!! https://www.eventbrite.com/e/ultimate-ladies-male-revue-detroit-vs-the-world-tickets-44915526549?ref=eios&aff=eios Celebrate your Birthday, Bachelorette Party, or Just a Girls Night Out. Reserve your seats 💺NOW!!!! JUNE 29TH LADIES YOU WOULD WANT TO BE IN DETROIT •Hypnotizer(Detroit) •Stallion (Chicago) •Penetration(Ohio) •Girl Flex(Detroit) •The Real Classic (Atl) •Adonis(Philadelphia) •Romance(Detroit) •Rico Sauve(Flint) •Freaky Fantasy (Detroit) •SWAT(Houston) •Prince Young (Detroit) •Flexx(Dallas) •Mr. MF(Detroit) •Thriller(Florida) •Unpredictable(Detroit)•Scorpion King(Detroit) •Sexx Game(Chicago) •Passion(Detroit) •Onyx (NYC) •Calii Redd ( Dallas) •Hypnotic(Cleveland) #getthosetickets #detroitvstheworld #banger #june29 #ladies #tickets #grownandsexy #girlstrip #fun #sexymen #malemodel #malerevue #malemodel #repyourcity #greatentertainment #event #nyc #detroit #chicago #dallas #houston #flint #baltimore #ohio #Virginia #philly #chicago #cleveland MORE INFO CALL (248.259.6402) (469.856.3070) VIP $25,30,35,40,45 BUY ONE GET ONE TODAY ONLY UNTIL 6️⃣ PM Tables are Limited
💥💥💥BOOM 💥💥BOOM💥💥BOOM💥💥💥 BOGO FOR TODAY ONLY LADIES ON TICKETS!!!!! BUY ONE GET ONE BUY ONE GET ONE BUY ONE GET ON AVAILABLE NOW ONLINE BUT ONLY TO 6:00PM TONIGHT JUNE 28TH !!!!!! 📣📣📣📣1️⃣ DAY UNTIL SHOWTIME 1️⃣ DAY LEFT UNTIL SHOWTIME 📣📣📣📣 LADIES..... HOPE YOU HAVE THOSE TICKETS!!!!!!! GET THOSE TICKETS TODAY!!!!!! Who needs Tickets?!? 🎫🎫🎫🎫🎫 HMU Cash App available also #share #repost #tag Ladies...... This is How your mouth 👄 will be Friday June 29th!!!!!! VENDORS still needed. ✨✨DONT WAIT UNTIL THE LAST MINUTE LADIES ✨✨ CLICK THE LINK BELOW ✨✨✨ 📣📣GET THOSE TICKETS 📣📣 THEY'RE GOING FAST!!!!! 🗣THIS IS A SHOW YOU DONT WANT TO MISS 🗣 Ladies June 29th in Detroit Michigan it's going down Great Entertainment presents Detroit vs. The World "THE BIG EXPLOSION "Ladies Male Revue. Bert's Warehouse 2739 Russell St Detroit Michigan 48207. CLINK THE LINK FOR TICKETS!!!!! https://www.eventbrite.com/e/ultimate-ladies-male-revue-detroit-vs-the-world-tickets-44915526549?ref=eios&aff=eios Celebrate your Birthday, Bachelorette Party, or Just a Girls Night Out. Reserve your seats 💺NOW!!!! JUNE 29TH LADIES YOU WOULD WANT TO BE IN DETROIT •Hypnotizer(Detroit) •Stallion (Chicago) •Penetration(Ohio) •Girl Flex(Detroit) •The Real Classic (Atl) •Adonis(Philadelphia) •Romance(Detroit) •Rico Sauve(Flint) •Freaky Fantasy (Detroit) •SWAT(Houston) •Prince Young (Detroit) •Flexx(Dallas) •Mr. MF(Detroit) •Thriller(Florida) •Unpredictable(Detroit)•Scorpion King(Detroit) •Sexx Game(Chicago) •Passion(Detroit) •Onyx (NYC) •Calii Redd ( Dallas) •Hypnotic(Cleveland) #getthosetickets #detroitvstheworld #banger #june29 #ladies #tickets #grownandsexy #girlstrip #fun #sexymen #malemodel #malerevue #malemodel #repyourcity #greatentertainment #event #nyc #detroit #chicago #dallas #houston #flint #baltimore #ohio #Virginia #philly #chicago #cleveland MORE INFO CALL (248.259.6402) (469.856.3070) VIP $25,30,35,40,45 BUY ONE GET ONE TODAY ONLY UNTIL 6️⃣ PM Tables are Limited
Adious viru paji 😍 never seen an easy going fearless cricketer like this legend, he is incredibly magnificent,the way he bats looks like batting in ea sports,nevermind it is nervous ninties r wtever the situation it is he plays his shots,like he was not at all bothering about his landmarks,wt to say,he just played hid free natural shots...infact never seen another player who was so damn free to go to his natural shots opening the attack,only player where the captain and coach backed in played his own free game not bothering about anything irrespective f whatever the situation the team is in,he was free from all of it,I think it was dada who tried him to oppen the attack there aftr he changed whole tat typical opening batting instincts and strategies,,tat too with the new ball wow. .💖 only thing once if he starts going it eez goiing going..I wish seeing him playing one last game,one last farewell party virupaji u deserves it. Still u got lot to contribute for indian cricket. I wish seeing him in administration level. #onelastgame #deservesfarewellparty #willmissU #thankU #good luck_paji_bhai 💖
🗣🗣3️⃣DAYS UNTIL SHOWTIME 🆗 3️⃣DAYS LEFT UNTIL SHOWTIME 🗣🗣 LADIES..... HOPE YOU HAVE THOSE TICKETS!!!!!!! GET THOSE TICKETS TODAY!!!!!! Who needs Tickets?!? 🎫🎫🎫🎫🎫 HMU Cash App available also #share #repost #tag Ladies...... This is How your mouth 👄 will be Friday June 29th!!!!!! VENDORS still needed. ✨✨DONT WAIT UNTIL THE LAST MINUTE LADIES ✨✨ CLICK THE LINK BELOW ✨✨✨ 📣📣GET THOSE TICKETS 📣📣 THEY'RE GOING FAST!!!!! 🗣THIS IS A SHOW YOU DONT WANT TO MISS 🗣 Ladies June 29th in Detroit Michigan it's going down Great Entertainment presents Detroit vs. The World "THE BIG EXPLOSION "Ladies Male Revue. Bert's Warehouse 2739 Russell St Detroit Michigan 48207. CLINK THE LINK FOR TICKETS!!!!! https://www.eventbrite.com/e/ultimate-ladies-male-revue-detroit-vs-the-world-tickets-44915526549?ref=eios&aff=eios Celebrate your Birthday, Bachelorette Party, or Just a Girls Night Out. Reserve your seats 💺NOW!!!! JUNE 29TH LADIES YOU WOULD WANT TO BE IN DETROIT •Hypnotizer(Detroit) •Stallion (Chicago) •Penetration(Ohio) •Girl Flex(Detroit) •The Real Classic (Atl) •Adonis(Philadelphia) •Romance(Detroit) •Rico Sauve(Flint) •Freaky Fantasy (Detroit) •SWAT(Houston) •Prince Young (Detroit) •Flexx(Dallas) •Mr. MF(Detroit) •Thriller(Florida) •Unpredictable(Detroit)•Scorpion King(Detroit) •Sexx Game(Chicago) •Passion(Detroit) •Onyx (NYC) •Calii Redd ( Dallas) •Hypnotic(Cleveland) #getthosetickets #detroitvstheworld #banger #june29 #ladies #tickets #grownandsexy #girlstrip #fun #sexymen #malemodel #malerevue #malemodel #repyourcity #greatentertainment #event #nyc #detroit #chicago #dallas #houston #flint #baltimore #ohio #Virginia #philly #chicago #cleveland MORE INFO CALL (248.259.6402) (469.856.3070) VIP $25,30,35,40,45 Tables are Limited
The Big Explosion: Trailers and Videos
The Big Explosion (天启大爆炸, 2020) chinese fantasy trailer
PUBG mobile The Big Explosion
'Massive Explosion' Rocks Downtown Los Angeles, Injuring 11 Firefighters | Sunday TODAY
《天启大爆炸》THE BIG EXPLOSION 2020最新科幻动作电影 蓝光1080P
What Can We Learn From The Explosion Of The Latest SpaceX Prototype?
PUS EXPLOSION FROM A DIABETIC FOOT!
[Level 5] 30 Minute Explosive Bodyweight Workout!
I made a big explosion
Exploding things in minecraft watch to the end for a BIG EXPLOSION
Secret Underground WW1 Tunnel Leads To Biggest Explosion Pre Atomic Bomb
The Big Explosion!
I Crashed My Train and Caused the Biggest Explosion In VR! - Derail Valley Overhauled VR
Georgie Taylor: The Biggest Explosions in the Universe!
a pretty big explosion
Multiple Firefighters Injured After Butane Honey Oil Explosion (Caught On Camera)