BKFC 24 Posters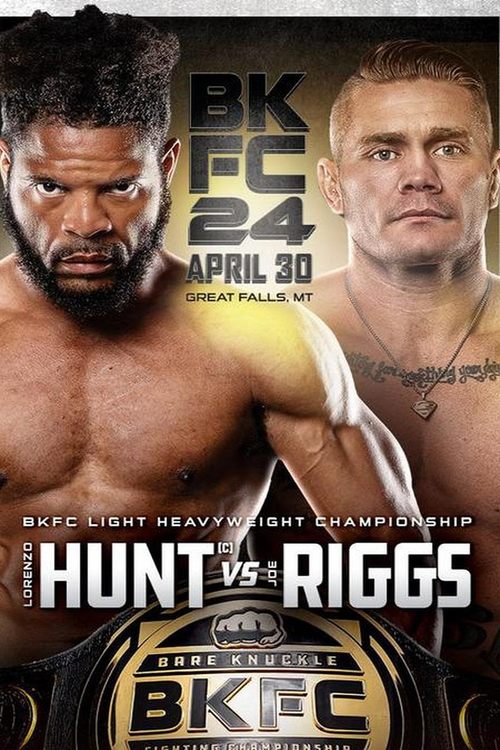 BKFC 24: Trailers and Videos
BKFC 24 Cassie Robb Vs Andy Ngyen Full WEIGH-IN FACE-OFF 2022 30 April
BKFC 24 Review of fight card. And how to sign up on the app
The Road to BKFC 24 | Lorenzo Hunt vs. Joe Riggs
BKFC 24 Weigh-In's | Live!
Huge Upset?! BKFC Full Fight: Josh Burns vs. Frank Tate
BKB24 FIGHT 6 HANDLEY V HARLEY | Bare Knuckle Boxing
Hopping Into The Ring Gone Wrong!? Full Fight: Hector Lombard vs. Lorenzo Hunt
BKFC 23 Live Weigh-In's!
BKFC 23 Free Prelim Fights!
Great Falls and Montana well-represented in BKFC 24
Best of BKFC 23!
BKB24 FIGHT 9 SHEPHERD V MCLEAN | Bare Knuckle Boxing
Crazy Ending! Melvin Guillard vs. Joe Riggs
References