Unga Astrid Photo Gallery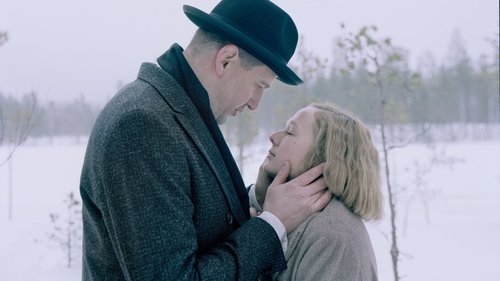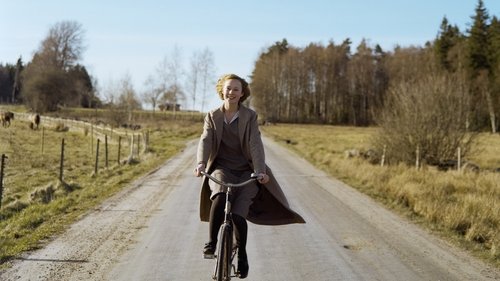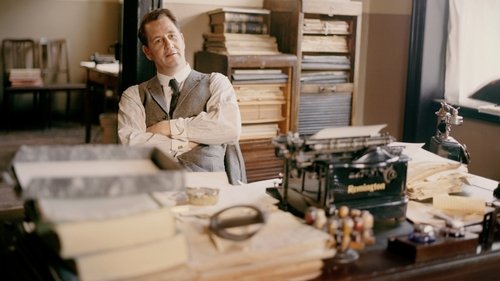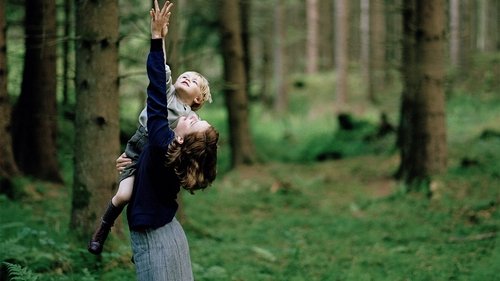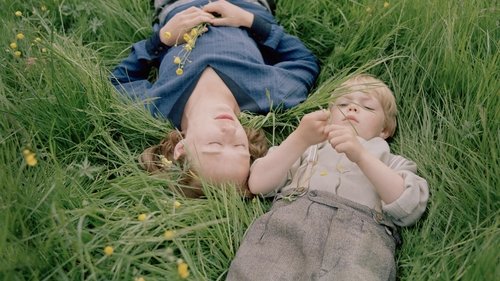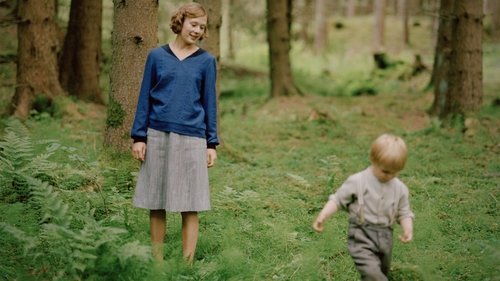 Unga Astrid - Premiär 14 september❤️ #costumedesign #costume #astridlindgren #UngaAstrid
World premiere tonight at Berlinale: Becoming Astrid. Alba August, Henrik Rafaelsen and Pernille Fischer Christensen at today's press conference.⭐️⭐️⭐️ Photo: Jan Göransson #berlinale #ungaastrid #becomingastrid
Repost from @redcilla using @RepostRegramApp - Unga Astrid - Premiär 14 september❤️ #ungaastrid #costumedesign #costume #astridlindgren
Premiere. #berlinale #weltpremiere @dcmfilm @dofdcm
Unga Astrid! Swedish cinema release September 14th. Production design by: Linda Janson #ungaastrid #productiondesign #nordiskfilm
Trine with the crew of her new movie"becoming Astrid" #Repost @micaelbindefeldab (@get_repost) ・・・ Galapremiär för den efterlängtade filmen Unga Astrid som spelas av fantastiska @albaadele och regisserad av Pernille Fischer Christensen. @nordiskfilmsverige #ungaastrid @micaelbindefeldab #micaelbindefeldab #trinedyrholm #danish #actress & #SINGER #music #songwriter #stockholm #sweden #PernilleFischerChristensen #femaldirector #womandirector #cinema #film #galapremiere
Film by the Sea gala ? #filmbythesea #vlissingen #becomingastrid
68th Berlin International Film Festival
Weltpremiere BECOMING ASTRID berührender Film über eine tolle Frau. Großartig. Ganz großes Kino! #worlpremiere #albaaugust #whatatalent #beautiful #touchingmovie #stars #redcarpet #movies #weltpremiere #dcm #großartig #tollerfilm #starkefrauen #pippilangstrumpf #dankedafür #cinema #bellissimo #film #astridlindgren #grazie #cheesperienza #movieloveroverthemoon @dofdcm @dcmfilm @berlinale @jofdcm @becoming_astrrid @friedrichstadt.palast @august_alba @chriz_berlin
Thanks #dcm for having me at the world premiere of #becomingastrid. Best film I've seen so far #berlinale. #openingnight #astridlingren #biopic #albaaugust #redcarpet.
Berlinale Day 1 @lindaboijemakeupdesigner #youngastrid #teamdinnernight #mariafahlvikander #berlinale
Brunch post @berlinale & the screening of #UngaAstrid /#BecomingAstrid with the most perfect film date ??
a still from becoming Astrid aka Unga Astrid to cool us down this hot springday #panoramasfx #sfx #specialeffects #specialeffekter #snowfx #powderfrost #snowbase #atmospheric #onset
? This year, as a part of its focus on literature, the 13th Tartu Love Film Festival Tartuff is proud to be hosting some of the most iconic literary heroes on the silver screen. With the legendary children's author Astrid Lindgren in Danish filmmaker Pernille Fischer's "Becoming Astrid" and Oscar Wilde in Rupert Everett's "The Happy Prince", you will surely find yourself in great company. Read more about the films on our website, link in bio. See you in almost a month on August 13-18 in Tartu! #tartuff #tartuff2018 #tartu #visittartu #visitestonia #books #reading #thehappyprince #oscarwilde #astridlindgren #adaptation #film #festival #bnff #love
#berlinale #filmgl #berlin #greatmovies #lotofmovies #chefflynn #amiko Well im little over halfway in Berlinale and it been great... I don't think I can more in my brain... but Im taking the World-premiere on Becoming Astrid. ?
#berlininternationalfilmfestival
Becoming Astrid has premiered at Berlin International Film Festival this week. Can't wait to see it! #work #hairandmakeupteam #makeupsupervisor #becomingastrid
Trine Dyrholm at #galapremiere of between her compagnon #niclasbendixen & the great author✒ #kimfupzaakeson ?? #Repost @nordiskfilmsverige (@get_repost) ・・・ En fantastisk kväll igår på galapremiären av Unga Astrid! ?? #ungaastrid #galapremiär #rödamattan #Trinedyrholm & #niclasbendixen #PernilleFischerChristensen #femaldirector #womandirector #cinema #danishfilm #sweden #stockholm #galapremiere #becomingastrid
#Movie #Premiere #BecomingAstrid #dcm #AstridLindgren #Film #Berlinale2018 #Berlinale @almarrone
Very happy to be celebrating one of my favorite #berlinale films this year. #ungaastrid/ is wonderful, not just because #astridlindgren played such a big part in my youth. And #albaaugust is one of the most charismatic #shootingstars in a long time. I'm in love!
Tonight is the world premiere of "Becoming Astrid" in @berlinale ! And I've written the end credits' song and I sing in Swedish! Looking forward to seeing this film about the legendary Astrid Lindgren in Berlin tonight! Song production by @sirtobiasfroberg #ungaastrid #albaaugust #pernillefischerchristensen @nordiskfilm #avantifilm #dcmproductions #astridlindgren @albaadele
Berlinale 2018/26: "Unga Astrid" (Becoming Astrid) - starting the day with a film about my idol since childhood days: Astrid Lindgren. Pernille Fischer Christensen's film about the young Astrid while she still is Ericsson and struggles to find a way of living for her and her son Lasse #pernillefischerchristensen #ungaastrid #AlbaAugust #shootingstar #MariaBonnevie #TrineDyrholm #HenrikRafaelsen #MagnusKrepper #BjörnGustafsson #berlinale #berlinale2018 #astridlindgren #vimmerby #berlin #berlinaleuh18
We have started again. #filmbythesea #becomingastrid
Becoming Astrid / Unga Astrid #ungaastrid #berlininternationalfilmfestival2018 #berlinale #premiere #premiär #astridlindgren
Berlin International Film Festival. #Berlin
Repost from @redcilla using @RepostRegramApp - Becoming Astrid Berlinale premiere yesterday❤️ #pernillefischerchristensen #albaaugust #anebrun #mariafahlvikander #lindaboijemakeupdesigner #berlinale @magnolia.agency @boutique_finest ❤️
My first official lyrics in Swedish! New song out today! Written by myself especially for the new movie Unga Astrid, about Astrid Lindgren. Directed by #pernillefischerchristensen "Springa" produced by @sirtobiasfroberg #ungaastrid or (Eng)
Looking forward to bringing the inspiring story of beloved children's author and the creator of Pippi Longstocking, Astrid Lindgren, to U.S. audiences! #BecomingAstrid
There's a new Astrid Lindgren movie coming... It deals with her life from age 16-20. Feel free to comment something about that movie. Are you looking forward to it? Yes, I do. #astridlindgren #lindgren #albaaugust #astrid #becomingastrid
#fbts #filmbythesea #vlissingen #flushing #gala #portret #beautifulplaces #beautifulpeople #people_and_world #friends #? #internationalfilmfestival #rodeloper #portraitphotography Foto made by @martijn_fincke_fotografie
#Movie #Premiere #BecomingAstrid #dcm #AstridLindgren #Film #Berlinale2018 #Berlinale pic @almarrone
Repost By @swedishfilm: "Director Pernille Fischer Christensen and lead acress and Shooting Star Alba August before the world premiere of Becoming Astrid in Berlinale Special Gala @albaadele #swedishfilm @berlinale #astridlindgren #ungaastrid #nordiskfilm
New Song out today! Written especially for the movie "Becoming Astrid" about Astrid Lindgren! Directed by Pernille Fischer Christensen. Production/mix, piano, keys by @sirtobiasfroberg mastering @cosmosmastering bass @hopermartin drums @laaaaaaaaaars pedal steel @rogergust Backing vocals by myself and a whole bunch of wonderful kids!! #ungaastrid
Becoming Astrid: Trailers and Videos
Astrid Gamino Produced by @Cine_Models
Bachelor in Paradise: Roses and Rose: Colton Dumps Tia, Kevin Loves Astrid and Eric Makes No Sense
How Nick Wilde Became A Criminal: Discovering Disney's Zootopia
The Real Crazy Rich Asians of China
CRAZY RICH ASIANS - London Screening Highlights - Warner Bros. UK
8 'Crazy Rich Asians' Casting Secrets You Didn't Know
Inside The Real Lives Of Crazy Rich Asians
Astrid and Rachel (Crazy Rich Asians Soundtrack)
Chelsea Becomes The Bachelorette | Bachelor In Paradise
Take me back to the night we met.
From Up Here: Hiccup ft. Astrid (Read Description to Participate in a Vote)
Kevin Opens Up to Astrid About His Insecurities - Bachelor in Paradise 2018
I QUIT YOUTUBE?
The 'Crazy Rich Asians' Cast Finds Out Which Character From The Movie They Are
Kaidan 2 | Kaidan's Reaction to You Being Kidnapped By Astrid
Hiccup + Jack • I wanted him
Best Budget Beauty Under £10 | High Street Beauty
TMI TAG | Get to know ME | 2018
52 years old bachelor homeless man in Hong Kong, choose to eats leftovers in McDonald's
CRAZY RICH ASIANS | Movie Review
AAOU Organizer \u0026 Jewelry Collection | Violet Firehock
Can I POISONING AN ENTIRE VILLAGE in Kingdom Come Deliverance | Funny Moments
Bachelor In Paradise: Angela Amezcua Is Dating Clay Harbor \u0026 Eric Bigger Response
Q\u0026A. The Hollywood Question. Creating Culture. Thoughts on Welfare in the Ideal State?
Stretched labret reconstruction update
Becca Kufrin responds to Colton being the bachelor after saying she hoped it'd be Jason
BECOMING ASTRID - Officiële NL trailer
Why Embracing Your Dark Side Will Help You See The Light
Back To School With Ronny Chieng from 'Crazy Rich Asians' | Earth's Mightiest Show
Captain Marvel cast: Who is Gemma Chan playing in Captain Marvel movie?
Girl Possessed (Episode 7) Season 1 Gacha Studio
What Bibiana Says Makes Her Cringes Watching 'Bachelor in Paradise'
How Did Snow Elves Become The Falmer? - Elder Scrolls Lore - Elder Scrolls Mythology - Skyrim Lore
Jimmy Kimmel Teaches Virgin Bachelor Colton the Birds and the Bees
Get Ready With Me: Gothic Golden Smokey Eye | Astrid Aesthetic
Linn Ahlborg x NA-KD | How to be an influencer in 5 steps