Photo Gallery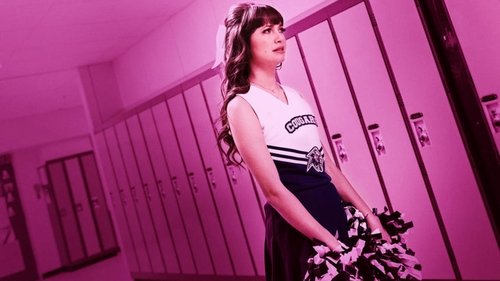 A huge THANK YOU to @haskcanada for sponsoring us on our latest production. 💛 #lifetimenetwork
These girls💯!!! You are all so sweet, smart and sexy 👀! A big THANK YOU for being your perfect you, and being so wonderful to work with! #thatsawrap #bts #identitytheftofacheerleader
The shocking story about an airs on @lifetimetv on September 7th. Directed by @christiewillwolf starring @maiarawalsh @kariscameron & @jesseirving #basedonatruestory #hairbyme
If you had the chance...🤔🤔🤔. Tune in to #IdentityTheftOfACheerleader Saturday at 8/7c. 📣 . . . . . #cheerleader #cheer #cheerrallykill #lifetime #movie #tv
There's always that person who would do anything to go back to high school...📚🎓🏫 Tune in to see @maiarawalsh in #IdentityTheftOfACheerleader Saturday at 8/7c. 📣 . . . . . #cheerleader #cheer #cheerrallykill #lifetime #movie #tv
#Repost @christiewillwolf with @get_repost ・・・ Campy. Crazy. And so much fun... Also nuts to know that this is loosely inspired by true events 😳 Premieres THIS Saturday 7/8c on @lifetimetv Starring @maiarawalsh - who is freaking fantastic... along with #gailogrady & the rest of the amazing cast, including @kariscameron (and more - all tagged). Also featuring original songs by @maiarawalsh & @chillwinston_ (#medicine) Directed @christiewillwolf & written by @bkymlickova #directorofphotography @mike.w.h.kam Hair by @keelyanderson.mua Production Design by @heather__clarkson #womeninfilmandtv #directher #femalefilmmakerfriday #femalefilmmakers #cheerleaders #cheerleading #highschool #truecrime #campy #christiewillwolf #lifetimemovies #thrillers
Here are some of my favorite moments from filming Identity Theft of a #Cheerleader. I have so many great memories with the #cast and crew, filming earlier this year in one of my favorite cities in the world, #Vancouver. Though I never thought I'd find myself back in high school... Watch me lose my mind Saturday 8pm pacific on @lifetimetv. 👀#identitytheftofacheerleader
Check it OUT! 🙌🏼 a preview of a film I worked on as head of department for makeup 👌🏼 premiers THIS Saturday on Lifetime starring @maiarawalsh @kariscameron @naikatoussaint @chiguz @jesseirving @peterdubbleg And directed by @christiewillwolf 🎓🏫 Tune in to see #IdentityTheftOfACheerleader Saturday at 8/7c.
Repost @lifetimetv #sneekpeek of Premieres this Saturday September 7 7/8c Campy, Crazy and Terrifying 🥺 @maiarawalsh Stars, with @kariscameron @matty_finochio @jesseirving @naikatoussaint @chiguz @jennmaca Directed by yours truly @christiewillwolf Written @bkymlickova DP @mike.w.h.kam Production Design @heather__clarkson Hair & Makeup @keelyanderson.mua #womeninfilmandtv #womeninfilmandtelevision #vancouverfilm #femalefilmmakerfriday #herdirect #thrillers #singlewhitefemale #femalekiller #campyhorror #cheerleading #cheerleaders
Looks like someone has some serious mommy issues 😬🤦🏻‍♀️😲...tune in for more @maiarawalsh in #IdentityTheftofaCheerleader Saturday at 8/7c! ✨
YO airs tomorrow night. I wish I had @lifetimetv doing my hair and makeup when I was actually in high school though man.
An epic fail 🤣😬🤦‍♀️ #IdentityTheftofaCheerleader . . . . . #cheerleader #cheer #cheerrallykill #lifetime #movie #tv
SO relatable! 🤣 Tune in to #IdentityTheftofaCheerleader to see more @maiarawalsh Saturday at 8/7c. 📣✨ . . . . . #cheerleader #cheer #cheerrallykill #lifetime #movie #tv